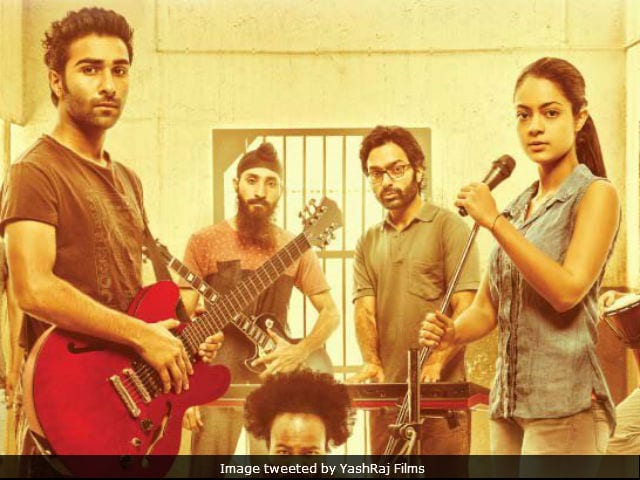 Cast: Aadar Jain, Anya Singh, Mikhail Yawalkar, Anna Ador
Director: Habib Faisal
Rating: 3 Stars

Saibal Chatterjee

The plight of undertrials whose prison stay drags on endlessly owing to their inability to get court dates: that is the thematic burden of writer-director Habib Faisal's Qaidi Band. Doubtless, the film's intent is beyond reproach, as is its decision to position music as a tool in the fight for freedom by victims of a lax, overstretched judicial system. Qaidi Band drums up the right rhythms in the first half, laying before the audience the sad stories of seven individuals who luck out when their musical talents bring them together and ignite their suppressed dreams. The second half isn't quite that good. It veers towards avoidable melodrama. The blend of social concern and tried and tested tics is somewhat awkward, if not outright ineffectual.

The film introduces us to a world that we do not see often enough in a vein quite this realistic: that of defenceless jail inmates at the receiving end of constant mental and physical abuse. They struggle to protect their sanity and dignity in the face of widespread apathy. Especially vulnerable are those that are incarcerated on unproven charges and await a final call on their fate.

Qaidi Band zeroes in on one such bunch of no-hopers who get to form a band for an I-Day concert in the jail. When the anthemic number they play - "I am India" - goes viral, their popularity soars. But instead of working to their advantage, their newfound fame makes them fair game for a cynical politician who wants them to remain imprisoned so that he can use their growing mass appeal to garner votes in an upcoming election.

A skeptical young male prisoner Sanju (debutant Aadar Jain) begins to see life in a new light when he befriends fellow inmate Bindu (first-timer Anya Singh). The feisty girl lives in hope that freedom is around the corner. Sanju isn't so sure. But the band, which includes the African Ogu (Peter Muxxa Manuel), the Belarussian Tatiana (Anna Ador), Naga girl Sange (Cyndy Khojol), Sikh boy Maskeen (Prince Parvinder Singh) and the group's poet and composer Rufi Ahmed (Mikhail Yawalkar), seeks more than the chance to make music and be heard.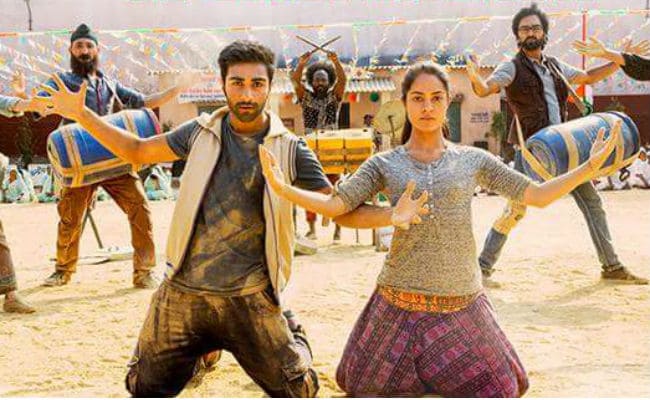 Their music becomes an instrument of their liberation. But there are many hurdles in their path and the fight winds its way through several maudlin passages involving the young lead pair and their pals before the eventual denouement. The problems they face spring from reality, but the solutions they find are far too simplistic to be entirely convincing. But, then, who wants these hapless blokes to end up badly?


The dialogues, penned by Faisal himself, are generally fresh, but the characters take a largely conventional route in reaching their goal. As a result, the second half of
Qaidi Band
lacks the power and sensitivity of the first. The climax, in particular, is dragged to snapping point. By the time we head to the exit when the end credits roll, the thoughts in our minds are rather mixed.
Faisal's social leanings come out best in the religious and racial mix that he creates within the eponymous band. While it gives the bonding between the members a special dimension, it also gives him the triggers needed to bring out the prejudices rampant in our society. In the sense that the prison at its heart is a microcosm of the nation itself, Qaidi Band is a film that deals a significant blow on behalf of the diversity of this nation even as it lays bare the narrow-mindedness of elements that want to wall themselves inside the ghetto of their identity.
Trailer of
Qaidi Band
:

On the performance front, Qaidi Band is dominated by Anya Singh. She is a bundle of energy in front of the camera. Aadar Jain, a chip off the Kapoor block, delivers a rather uneven performance. He clearly has a great deal of catching up to do with his more famous cousin Ranbir Kapoor, who he appears to imitate both in terms of dialogue delivery and general demeanour.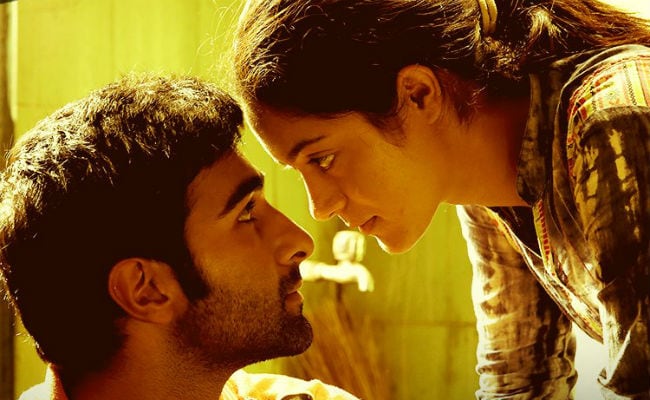 Among the veterans in the cast, Sachin Pilgaonkar, playing the jail warden, makes the strongest impression. Ram Kapoor has a cameo as a lawyer who comes to the aid of the band in a situation that is entirely contrived.


Qaidi Band
strikes the right notes and therefore merits applause. But a more nuanced approach would have prevented it from erring on the side of overt preachiness. It makes no sense when a music performance is interrupted to allow a couple of characters to launch into speeches highlighting the woes of undertrials. It is difficult to fathom if such a full-blown verbal assault is at all needed when the film has already made its point many times over and in no uncertain terms.
Notwithstanding its many obvious flaws,
Qaidi Band
deserves commendation for going to a space no Hindi film has gone before since Bimal Roy's
Bandini
did over 50 years ago. It's obviously not in the same zone as the 1963 classic, but it is definitely worth a watch.