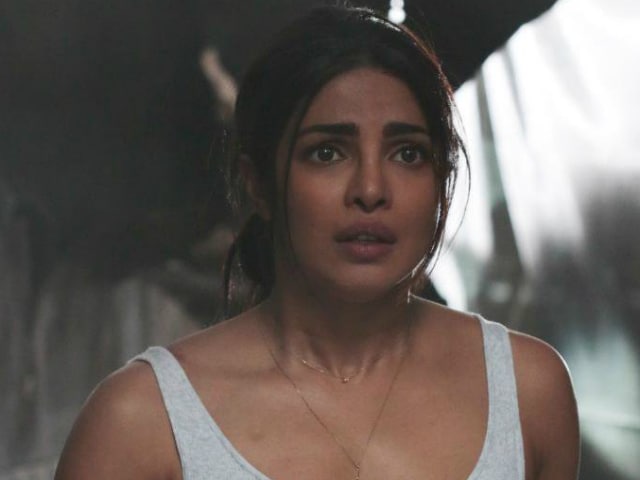 Highlights
Priyanka Chopra stars as Alex Parrish on Quantico
Priyanka reportedly suffered a concussion after falling on her head
Priyanka was shooting for the second season of Quantico
New Delhi:
The sets of
Quantico 2.0
is minus
Priyanka Chopra
right now. Priyanka was in home for the winter holidays and returned to the Big Apple early January to resume shooting for the ongoing second season of
Quantico
. The 34-year-old actress, recently suffered an injury on the sets of the FBI drama, reported
usatoday
. Priyanka Chopra was rushed to the hospital after a "minor incident on the New York set of
Quantico
last night," said
usatoday
. The workaholic actress is now resting at her residence in New York - "Priyanka was examined by a doctor and is home resting comfortably,"
usatoday
quoted a source as saying. Priyanka plays the protagonist - CIA recruit-turned-FBI agent - Alex Parrish in ABC's
Quantico
. Priyanka won the People's Choice Award last year, courtesy
Quantico
and is nominated for the second time this year.
Priyanka reportedly suffered a concussion after falling on her head on the sets. "Yes, we can confirm there was a minor accident and Priyanka will return to work after the weekend," said Priyanka's representative, reported
tmz
.
Priyanka Chopra has had a very busy start to the new year - she checked off an important international event - the
Golden Globe Awards
. Priyanka rubbed shoulders on the Golden Globes red carpet with stars like Emma Stone, Natalie Portman and Blake Lively. Priyanka, who co-presented with actor Jeffrey Dean Morgan, gave away the award for Best TV Actor - Drama, won by Billy Bob Thornton for
Goliath
. This is the third time Priyanka Chopra is a presenter at a major international award show after being invited on the Oscars and the Emmys last year.
During her stay in India,
Priyanka Chopra
partied all across Mumbai and rounded 2016 off with a much-deserved vacation in Goa. Priyanka's stay in India proved lucky enough for Bollywood - in an interview, the actress revealed that she was to decide on two of her upcoming
Bollywood projects this year
.
Priyanka Chopra ranks on the top 10 lists of the world's highest paid stars. Priyanka, who headlines
Quantico
, was placed eighth on the list of the world's highest paid TV actresses with a stated earning of $ 11 million and in a recent interview with
BBC
, she described that wage gap between male and female actors as "massive." In the interview to BBC, she said: "I don't like the fact that I get paid less than the boys even though I've worked as hard as them. I don't like the fact that the disparity is so massive."
Meanwhile, Priyanka is also prepping for her
Hollywood debut Baywatch
, which releases on May 26. Prakash Jha's
Jai Gangaajal
was Priyanka's last Bollywood project.
Priyanka, get well soon.