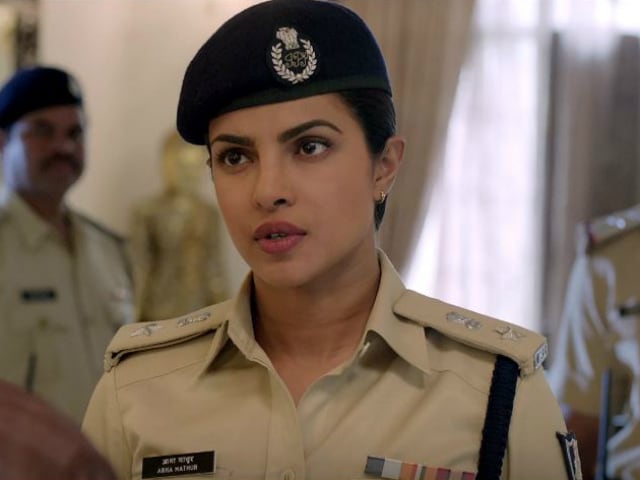 New Delhi:
The second trailer of
Jai Gangaajal
has been released and lead actor Priyanka Chopra is riveting Abha Mathur, the first woman Superintendent of Police or SP of Bankepur, a village in the badlands of Uttar Pradesh.
Jai Gangaajal
releases on March 4.
The two-minute-long clip shows Priyanka's character meting out equal treatment to politicians, fellow cops and ministers. Justice will be delivered on Abha Mathur's watch, no matter how powerful the politician or corrupt a cop.
Director Prakash Jha, making his acting debut, plays cop B N Singh, who is in the pocket of the politician antagonist played by Manav Kaul.
Like the first trailer,
Jai Gangaajal
trailer 2.0 too ends with brilliant dialogue, delivered by Ms Mathur. (Also Read:
Jai Gangaajal Cuts: Nihalani Says Prakash Jha 'Not Telling Entire Truth'
)
Watch to find out: