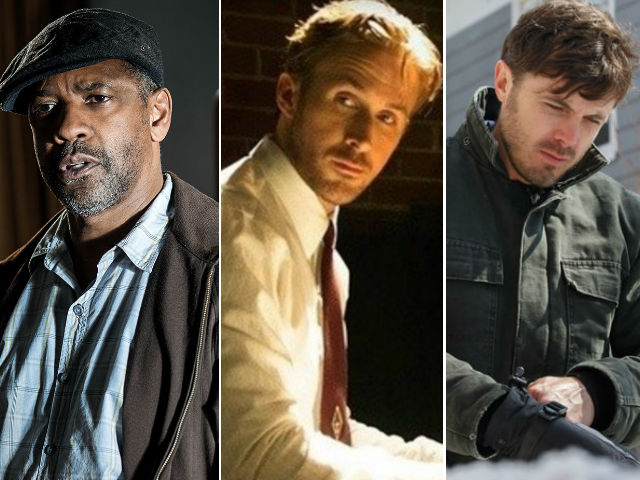 Highlights
Oscars are scheduled for Sunday evening in Los Angeles
If Denzel Washington wins, it'll be his third Oscar
Andrew Garfield's been nominated for the first time
New Delhi:
The Best Actor category at the
89th Academy Awards
is peopled by one previous winner, three second-time nominees and one first-timer. Denzel Washington,
nominated for his work in Fences
, already has two Oscars to his name - he won Best Actor for
Training Day
and Best Supporting Actor for
Glory
. Andrew Garfield, up for his performance in Mel Gibson's harrowing war drama
Hacksaw Ridge
, has been nominated for the first time. The three other spots in the final five are taken by actors who have been nominated for an Oscar once before - Ryan Gosling, star of
La La Land
, scored a Best Actor Oscar nod for playing a drug-addicted teacher in 2006 film
Half Nelson
; Viggo Mortensen, up for his role as a father of six in
Captain Fantastic
, has been nominated for Best Actor for acclaimed 2007 drama Eastern Promises; and Casey Affleck, a favourite this year for his work in
Manchester By The Sea
, was nominated for Best Supporting Actor in 2007 for
The Assassination Of Jesse James By The Coward Robert Ford
.
Who of these will take the Oscar home this year?
The lyrical La La Land has already made history by winning the most Golden Globes ever and has tied with the films Titanic and All About Eve for the most Oscar nominations with 14 - but while it is likely to win Best Director, Best Actress and possibly even Best Picture, Ryan Gosling's turn as a jazz pianist will probably go unrewarded. He won the Golden Globe for Best Actor - Comedy/Musical but, as so often happens, a darker performance will likely get the Oscar.
There are two clear favourites for this - Denzel Washington's Troy Maxson in Fences, a bitter 1950s father who believes he was rejected from major league baseball because he is black and who clashes with his son who is a talented footballer; and Casey Affleck's troubled Lee Chandler in Manchester By The Sea, a reluctant father figure to his nephew after his brother dies.
Casey Affleck won the Golden Globe for Best Actor - Drama and the BAFTA, as well as a number of other honours for his performance. The SAG Award, however, went to Denzel Washington - appearing to surprise many, including the actor himself. Predictions from Oscar pundits are almost equally divided between the two actors -
Deadline
and
New York Times
favour Mr Affleck;
The New Yorker
and
CNN
are betting on Mr Washington.
If Denzel Washington does indeed win a third Oscar, he will swell the ranks of a Hollywood elite. Only six actors have won three or more Oscars so far - Katharine Hepburn, Daniel Day-Lewis, Meryl Streep (who, of course, is nominated again this year) Jack Nicholson, Ingrid Bergman and Walter Brennan. Were Denzel Washington to become the seventh, he will be the first black actor in this selection of cinema's greatest.