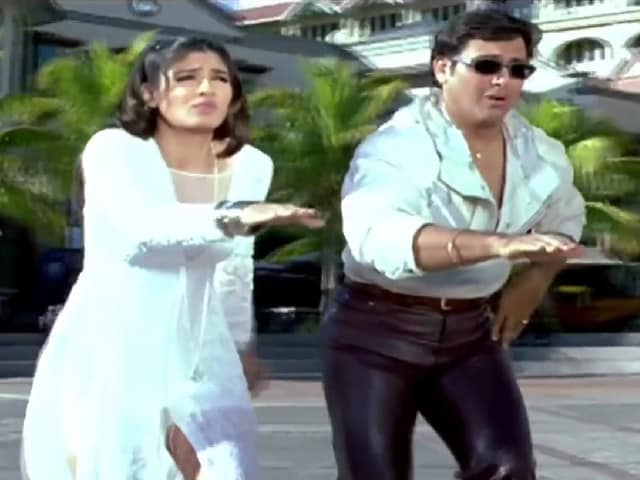 New Delhi:
Much loved, sometimes mocked, often copied, actor Govinda is the arguably unchallenged king of dance in Bollywood (sorry, Hrithik fans). In a career spanning almost three decades, Govinda has made his own brand of dance routines famous in hit songs such as
Ankiyon Se Goli Maare, Kisi Disco Me Jaye, Aa Aa Ee
and others. In doing so, he has created an entire genre of Bollywood dance in itself.
In his dance numbers, mostly opposite actresses Karisma Kapoor and Raveena Tandon, Govinda has offered lessons in the how to ask a woman for her phone number, take her on a date, calm her tantrums and even how to show her a tantrum or two of your own.
The actor's moves spans the gamut from the predictable pelvic thrust to the goofy to even lyrical, 'hip hop' and Michael Jackson style (with a Govinda twist).
On International Dance Day, here's a sample of some of Govinda's best songs in GIFs:
Tu Mera Superman
from
Dariya Dil
, 1988:
This is how it would NOT look if Superman romanced Spider-er-woman. Nonetheless, we have to cheer Govinda and Kimi Katkar for sheer bravura in wearing superhero costumes and grooving around in city parks.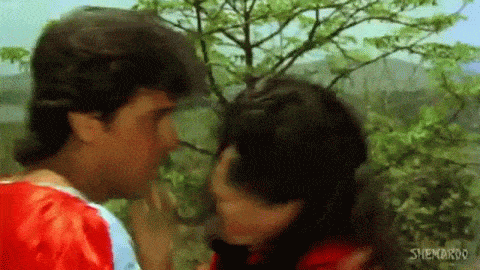 Tujhe Mirchi Lagi To Mai Kya Karu
from
Coolie No. 1
, 1991:
For Govinda, the possibilities are limitless. A simple dance on the streets while treating your wife (played by Karisma) to some
bhel puri
seems like a plan.

O Lal Dupatte Wali
from
Aankhen
, 1993:
Oh look! He can also do magic while dancing.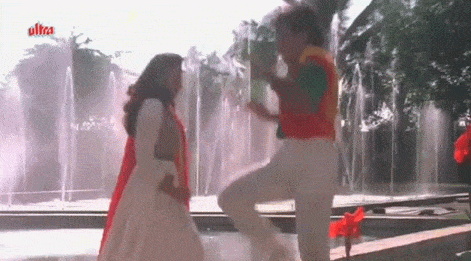 Aa Aa Ee
from
Raja Babu
, 1994:
Elementary school teaching coupled with Govinda's flamboyant dance equals fun.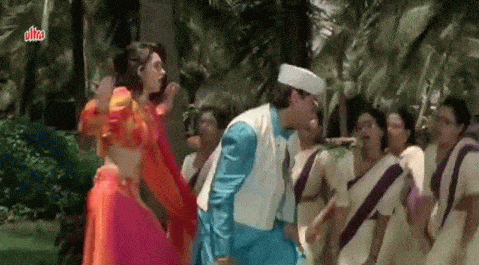 Meri Marzi
from
Gambler
, 1997:
Deepika's 'My Choice' video? Sorry, Govinda was first.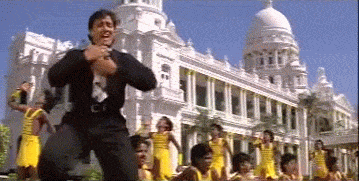 Stop That, Meri Baatein Sunkar Hasna Nahin
from
Gambler
, 1997:
This song is too good to be reduced to a clip of a few seconds. Take a look and DON'T
STOP THAT
.
Kisi Disco Me Jaye
from
Bade Miyan Chote Miyan
, 1998:
This song and dance sequence was a rage when it first released. It can still instantly revive a dull party.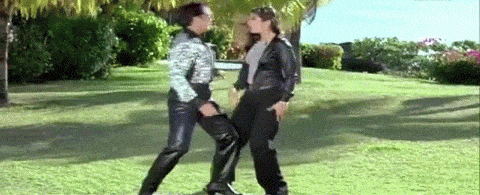 I Love You Bol Daal
from
Haseena Maan Jayegi
, 1999:
Don't you just love Govinda making dance steps out of nothing?
Ankhiyon Se Goli Mare
from
Dulhe Raja
, 2002:
In 2002, Govinda and Raveena did it again. If you have
Kisi Disco Me Jaye
on your playlist, then
Ankhiyon Se Goli Mare
has to be next.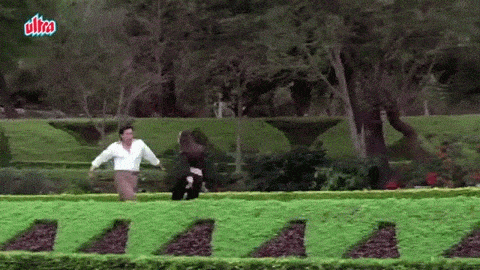 Soni De Nakhre
from
Partner
, 2007:
With
Soni De Nakhre
, Govinda showed that the trick to woo a high society girl at her posh party is to dance like this: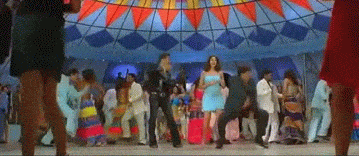 Chicks dig that, he told Salman!
G Phaad Ke
from
Happy Ending
, 2014:
And by the time it was 2014, the actor was flirting (with someone else's girlfriend) and taking the dance floor by storm again with his impeccable moves.
So then, can you dance like Govinda?