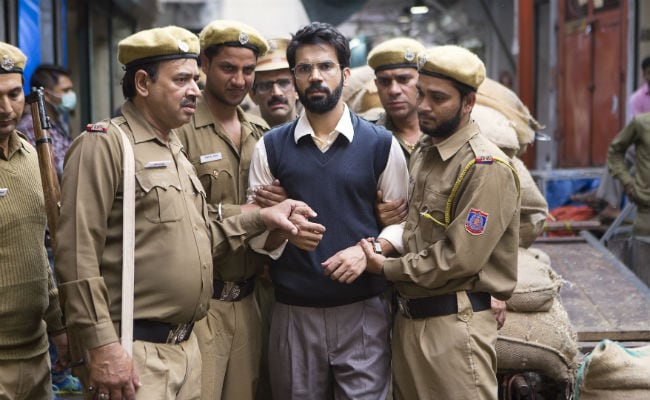 Highlights
"Want to leave viewer with a sense of disgust and hate," said Hansal Meht
Rajkummar Rao plays the role of dreaded terrorist Omar Saeed Sheikh
The film is scheduled to release on April 20
New Delhi:
Yes, you read that right...unlike other filmmakers, the director of
Omerta
Hansal Mehta, wants to leave the viewer "with a sense of disgust, hate and awe." In a statement released by the film's team, Mr Mehta said that his intention behind making this "uncomfortable film" was to let his viewers "examine the ramifications of these (terror) events on their lives today." An excerpt from the statement read, "I want to leave the viewer with a sense of awe, disgust, hate, surprise and let them examine the ramifications of these events on their lives today. But that is the burden of truth - it is uncomfortable and it must be faced."
Omerta
is a narrative from the perspective of an antagonist played by Rajkummar Rao.
The 33-year-old actor plays the role of dreaded terrorist Omar Saeed Sheikh in the film. In one of his Instagram posts,
Rajkummar had admitted that Omerta
is 'easily the toughest character' he has played 'till date.' Speaking of it, he said, "
Omerta
is among the most researched films that I have worked on till date. We actually visited some of the places frequented by Omar in London during his transformation from an LSE graduation student to becoming this deadly terrorist."
Here's what Rajkummar Rao has posted on Instagram:
Rajkummar Rao feels that the movie-goers will experience a moment of 'shock and silence' once the film ends. In the statement, he added: "I needed to feel and touch this man's past - to ingest him. It was not an easy journey for me to take. With
Omerta
and Hansal sir, we have a combination that will probably leave you stunned. There will be this moment of shock and silence as the end credits roll," the statement read. The duo was speaking at a media event.
Rajkummar has been praised for his negative performance
. "This will be the best performance of your career," read one of the comments on Twitter.
Haven't seen the trailer yet? Take a look:
Omerta is Hansal Mehta and Rajkummar Rao's fourth collaboration after
Shahid
, Citylights and
Aligarh
. Speaking of their association, Mr Mehta said, "With an actor like Rajkummar, no challenge seems insurmountable and this was the ideal film to hurtle us out of our comfort zone to make something that is uncomfortable."
Omerta is scheduled to release on April 20.