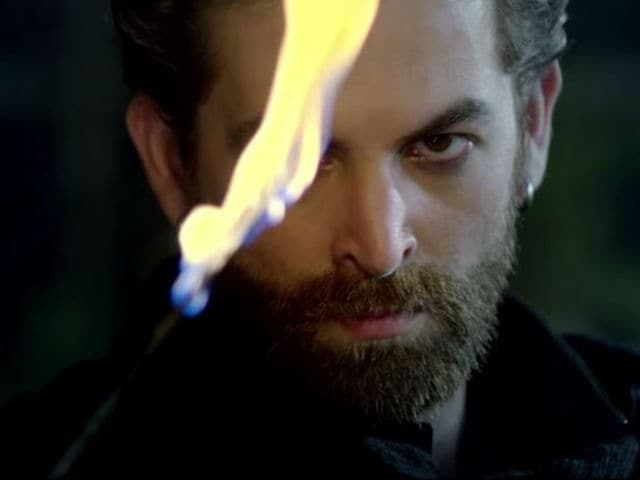 Mumbai:
In his eight year long career Neil Nitin Mukesh may have played various negative characters, but the actor said that the role he has in upcoming film
Wazir
is his darkest portrayal yet.
Neil, who made his debut in Bollywood with
Johnny Gaddar
, plays the titular role in the film directed by Bejoy Nambiar.
"Wazir is nothing but dark, he mocks and enjoys somebody else's pain. This is my darkest portrayal yet. I myself was quite shocked that I played this character. He is very unpredictable. Whether it's his face, voice or look, I had to work extremely hard for this," Neil told PTI. (Also Read:
Farhan Akhtar Says Wazir is an 'Emotional Drama'
)
The 33-year-old actor said filmmaker Vidhu Vinod Chopra, who is producing
Wazir
, was so impressed with his performance that he changed the name of the film.
"When the film was offered to me, at that time it was titled
Ek Aur Ek Do
. After I finished shooting, I got a call from Vidhu sir and he said, 'What have you done?' I asked him if he was not happy with my performance. He said, 'Happy? I am changing the name of my film to
Wazir
now'."
The film tells the story of two unusual friends - a paralyzed chess grandmaster, played by Amitabh Bachchan and a grief stricken former ATS officer, played by Farhan Akhtar, brought together by a twist of fate.
Neil said it was extremely tough to intimidate Mr Bachchan, even though he was playing a character.
"When I got to know that my character would be intimidating Bachchan sir's character that was scary. His name is itself intimidating so getting on screen trying to intimidate him was not an easy task. But, that's where the acting kicks in. I did not want my nervousness to affect his performance so I made sure all the butterflies which were fluttering in the stomach, remained there and never came out on face," he said. (Also Read:
Why Farhan Akhtar Was 'Blown Away' by Wazir Script
)
Wazir
is Neil's second film with Bejoy after
David
. Neil said that he shared a great director-actor tuning with the
Shaitan
maker.
"In the next two-three years, Bejoy is going to be numero uno. Luckily for me, our tuning is extremely strong. I understand his technical aspects and I try to execute them along with the emotional bit in character. The balance between a director-actor fits perfectly," he said.
Even though the actor has played characters with grey shades in movies like
7 Khoon Maaf
,
Players
and his recent film
Prem Ratan Dhan Payo
, Neil said he is open to do romantic stories as well.
"I am always attracted to do of characters which are not easy. I would love to do a nice love story. If there is a story that attracts me I would love to do it, like 'New York' which I consider a love story. It is not like I don't want to or can't play characters which are clean. But grey sides give you a lot of scope to show your potential as an actor," he said.
"Wazir" is scheduled to release on January 8.