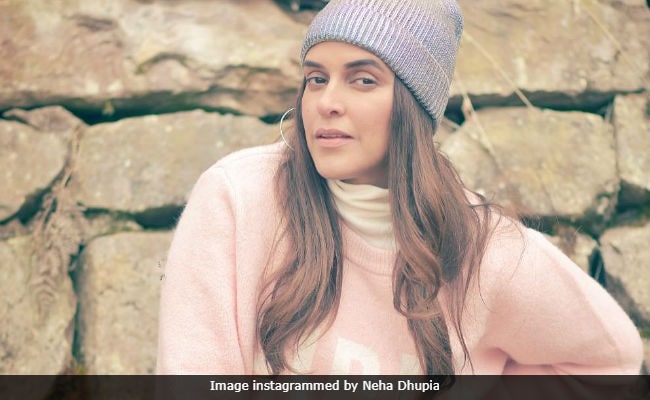 Highlights
Neha Dhupia was crowned Miss India in 2002
Neha's father wanted her to be an IAS officer
She was last seen in Tumhari Sulu
Shillong:
When she left Delhi to pursue a career in the city of dreams, Mumbai - Bombay back then - some 17 years ago, Neha Dhupia's father thought she would be back in no time. However, she feels grateful about having a long career, but she wants to do more. Neha made her screen debut in 1994 Malyalam film
Minnaram
. She won the Miss India pageant in 2002, and a year later, she ventured into Bollywood with
Qayamat: City Under Threat
. On her stint in showbiz, Neha told IANS: "I am just happy that I have a career. I remember when I was 20 years old and come to Bombay to make a life, my father booked a ticket and he was like 'I assuming you would be back in three months. You want to be an IAS officer'".
She said she still has that ticket, adding "I have been here (in Mumbai) for 17 years." The 37-year-old actress says she is happy that there is relevance around her and that today she is far more self-assured as a person.
"I am happy with the choices I have made.
I am happy that I have choices and that I made a life
in a city that I never visited. I am happy that I've not been a 'has been' yet. Am I satisfied? No. I always want to do more. So, that's the difference. Happiness is not defined by box office, net worth or image... Because you are striving to do better every day," she added.
The actress, who has worked in films like
Julie
,
Ek Chalis Ki Last Local
,
Mithya
,
Singh Is Kinng
and
Dasvidaniya
, apart from more recent performances in projects like
Hindi Medium
and
Tumhari Sulu
.
Any regrets?
"Stupid choices for the sake of work could be a regret, but apart from that nothing," she said.
Neha is currently seen as a gang leader in action adventure reality television show
Roadies Xtreme
, which airs on MTV.
When asked if she is 'extreme' as a person in any way, Neha said: "I have extreme emotions, choices, likes and dislikes, which also means that I am very clear in my head. How extreme am I? I have done things that are adventurous, I have done things that may or may not be always be the right choices for me."
She says she is an "extreme" person. "I have always been different for sure. I have been extreme in my choices -- whether it is the movies or doing other stuff," she said.
(Except for the headline, this story has not been edited by NDTV staff and is published from a syndicated feed.)