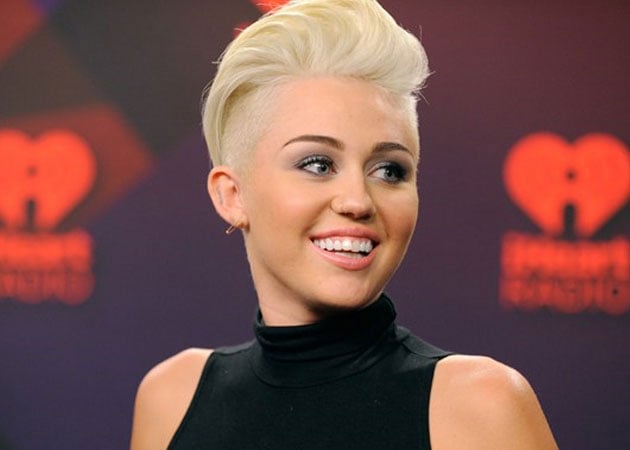 Highlights
Pop singer Miley Cyrus has been named artist of the year leaving behind Lady Gaga, Katy Perry and Justin Timberlake.
MTV's Artist of the Year was announced on Tuesday, reports contactmusic.com.
"She is the third artist to receive the distinction of being named MTV's Best Artist of the Year with past honourees, including Katy Perry (2012) and One Direction (2011)," a statement by MTV read announcing the results.
Cyrus, 21, shot to fame with the Disney television series Hanna Montana, but this year seems to be the year she finally loses the squeaky clean teen image, as her performances, songs and wardrobe choices would suggest.
Below is MTV's top 10 artists of 2013:
1. Miley Cyrus
2. Macklemore and Ryan Lewis
3. Justin Timberlake
4. Kanye West
5. One Direction
6. Katy Perry
7. Drake
8. Bruno Mars
9. Lorde
10. Lady Gaga
Los Angeles:
Pop singer Miley Cyrus has been named artist of the year leaving behind Lady Gaga, Katy Perry and Justin Timberlake.
MTV's Artist of the Year was announced on Tuesday, reports contactmusic.com.
"She is the third artist to receive the distinction of being named MTV's Best Artist of the Year with past honourees, including Katy Perry (2012) and One Direction (2011)," a statement by MTV read announcing the results.
Cyrus, 21, shot to fame with the Disney television series
Hanna Montana
, but this year seems to be the year she finally loses the squeaky clean teen image, as her performances, songs and wardrobe choices would suggest.
Below is MTV's top 10 artists of 2013:
1. Miley Cyrus
2. Macklemore and Ryan Lewis
3. Justin Timberlake
4. Kanye West
5. One Direction
6. Katy Perry
7. Drake
8. Bruno Mars
9. Lorde
10. Lady Gaga