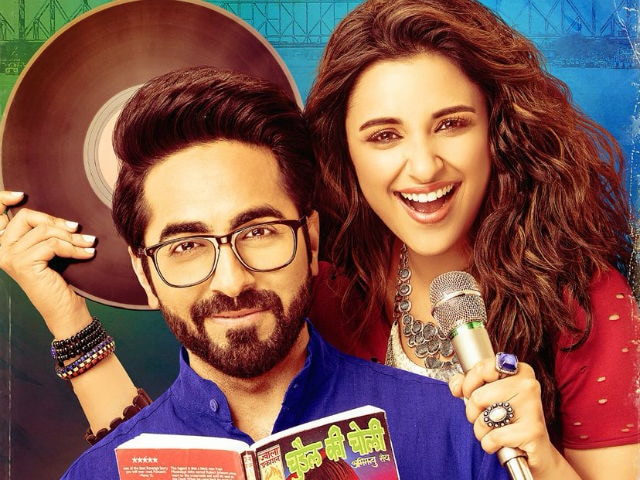 Highlights
Parineeti made her singing debut with Meri Pyaari Bindu
Parineeti and Ayushmann are childhood neighbours in the film
Abhimanyu stars as a writer while Parineeti aspires to be a singer
New Delhi:
Ayushmann Khurrana and Parineeti Chopra are not just childhood buddies in Meri Pyaari Bindu
, they are also part of the same love story. Ayushmann plays the role of a Bengali novelist, Abhimanyu Roy in the romantic drama while Parineeti features as the happy-go-lucky Bindu. The two chance upon each other at an early age and become best of friends immediately - Bindu being the Gabbar to Abhimanyu's Sambha. They become close friends and eventually lovers. In the promotional videos and teasers released by the film, Bindu features as the rebel who always has a trick up her sleeve and a natural inclination towards trouble.
"
Zindagi ek pighalti hui ice cream ki tarah hai. Taste nahi kiya toh waste ho jayegi
," Abhi reveals Bindu's life-mantra.
Abhimanyu, on the other hand, is the seedha-sadha of the two and Bindu's partner in crime
- a fact that doesn't really go well with his mother. Abhimanyu's Maa clearly does not approve of Bindu, who makes sudden and explosive revelations about her son.
Meanwhile, Abhimanyu describes Bindu as 'Kolkata's Madonna' in the third chapter of his book which tells the story of Bindu. Parineeti stars as an aspiring rock-star in the film and has also made her singing debut in the movie with the song
Maana Ke Hum Yaar Nahi
.
However, the teasers of the film are all shown in flashback and what has happened to Bindu or where has she gone, is still not known. It's just Abhimanyu reliving the memories through his novel.
Directed by Akshay Roy,
Meri Pyaari Bindu is scheduled to release on May 12
.