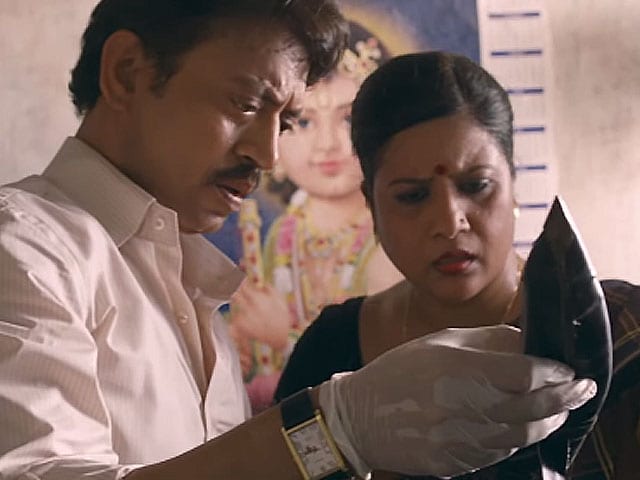 Toronto:
Filmmaker Meghna Gulzar said that her upcoming film
Talvar
will serve its purpose if it leads to a debate.
"If the film can start a debate to have a relook at the case, I think it would have served its purpose," said Meghna.
Talvar
is based on the Aarushi Talwar murder case. It premiered under the title of
Guilty
at the Toronto International Film Festival (TIFF). The film features Konkona Sen Sharma, Irrfan Khan and Neeraj Kabi in pivotal roles and has been written by Vishal Bhardwaj.
Meghna, Irrfan and Mr Bhardwaj were present at the Ryerson University auditorium to interact with the audience.
The Aarushi Talwar murder case has riveted India since 2008 when Aarushi and Hemraj were found murdered in their Noida home. The trial in the case, led to a life sentence for Aarushi's parents - Rajesh and Nupur Talwar. The Talwars appealed against their sentence.
However, in the film, Meghna has tried to present unbiased accounts of two police investigations in the case.
Meghna also added that the title
Talvar
is inspired by the sword in Lady Justice's hand.(Also Read:
Meghna Gulzar: Talvar is a Story That Must Be Told
)
She also said that the script included information that emerged from all the accounts and investigations of this case.
"I am a mother and a daughter. The film actually put me in a tricky situation," added Meghna.
Irrfan said that the film aims to remove various perceptions about the case, coloured by different sources. "When you are doing a real thing, you are doubly cautious. You tread with caution," said Irrfan.
Irrfan also said that he didn't know about the Aarushi murder case in detail before the film. "What I heard from different sources during the film was a revelation to me", said Irrfan.
Mr Bhardwaj also said that
Talvar
is very dear to his heart.(Also Read:
Talvar Director Meghna Gulzar: Vishal Bhardwaj Was a Big Support
)
"The film is very dear to my heart as it took almost two years of our lives. We have not meddled with the overall story of the Aarushi case but have taken some liberty as far as the script is concerned," said Mr Bhardwaj.
Talvar
is scheduled to release in India on October 2.