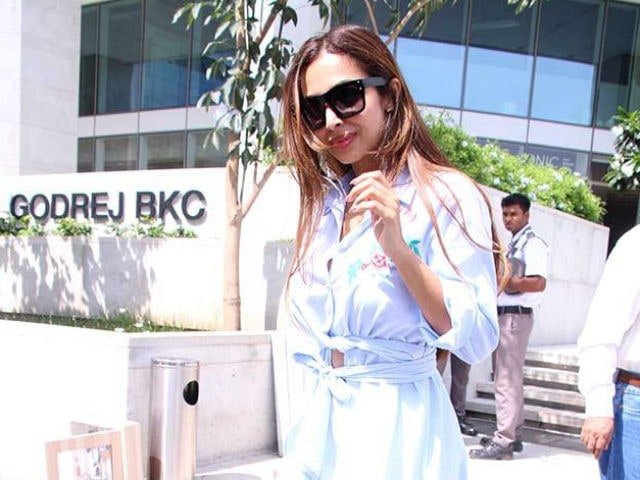 Highlights
"Are you feeding yourself on the husband's money," a user commented
"Get your facts right before slagging me off," Malaika replied
Malaika and Arbaaz got divorced this year
New Delhi:
A troll posting offensive comments about
Malaika Arora
on an Instagram post about the actress probably didn't expect to receive a blistering response from her. A picture of the 43-year-old former model wearing shorts was posted by a Mumbai-based photographer. In the comments thread were two rude remarks from a troll, one accusing
Malaika of divorcing actor Arbaaz Kha
n for the alimony - spelt by said troll as 'alumni' - and shaming her choice of outfit. Malaika Arora and Arbaaz Khan divorced earlier this year. "Her life now is all about wearing short clothes, going to gym or salon, enjoying the vacation. Do you seriously have any work... Or just feeding yourself on the husband's money," read the other comment.
Possibly nobody was more shocked when Malaika Arora's verified Instagram account account responded. "I do not indulge in such conversation because it's below my dignity, but I just had to because you certainly got to get your damn facts right before spewing shit and slagging me off when you know nothing about me except sit and pass judgement on other people's life. I seriously suggest you find something to do with your time because you clearly have nothing better to do in life," she wrote.
See the conversation here: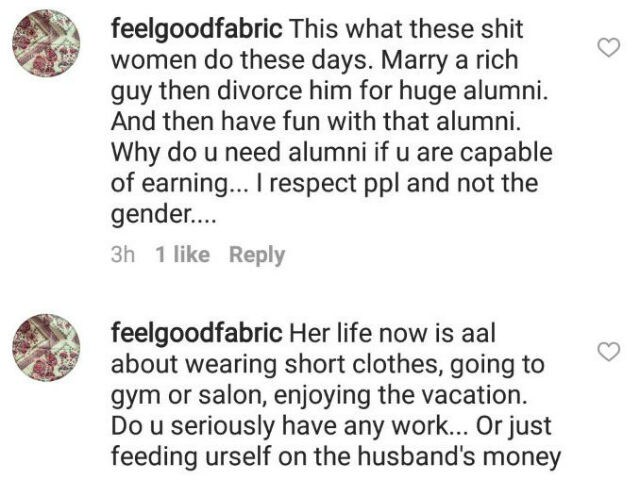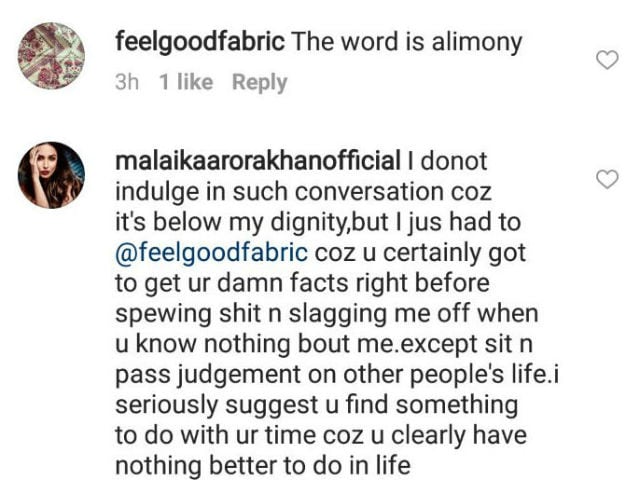 That's one troll down.
Malaika Arora and Arbaaz Khan met while shooting an advertisement
. They married in 1998, after featuring together in a music video. Malaika is known for appearing in song sequences in films like
Dabangg
, starring both Arbaaz and his superstar brother Salman Khan.
Malaika Arora and Arbaaz Khan announced last year they were separating and were granted a divorce some months ago, a day before the Justin Bieber concert in Mumbai to which they escorted their 15-year-old son Arhaan.