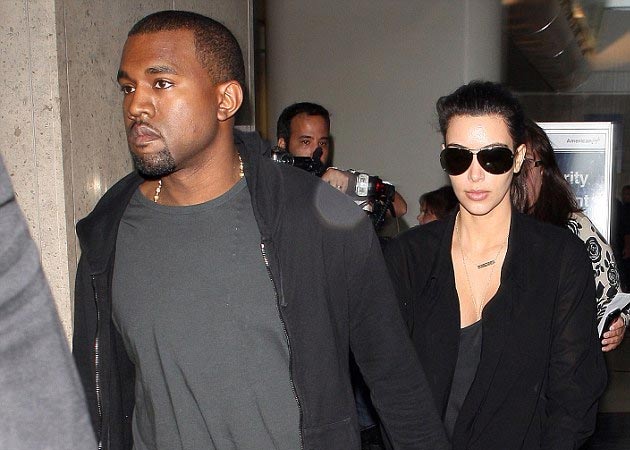 Highlights
Kim Kardashian has been talking about having babies with Kanye West.
The Keeping Up With The Kardashians star recently became an aunt for the second time when older sister Kourtney Kardashian gave birth to a daughter, and Kim is feeling broody for a child with her rapper boyfriend.
A friend of the reality star said: "Kim gushes about how happy she is with Kanye all the time and she is already talking babies with him too.
"She is really head over heels for him and she's always wanted to be a mum and Kim is really hopeful that Kanye will be the guy she finally has a family with."
The source told website RadarOnline: "They've both talked about how they would love to have children, and about how they both think the other would make a perfect parent. She won't get pregnant before her divorce is finalised but I would not be surprised if they start trying for a family the second the ink is dry on her divorce papers."
The 31-year-old businesswoman signaled the end of her 72-day marriage to NBA player Kris Humphries last October when she filed for a legal separation.
The insider added: "She says she wants a baby with literally every guy she dates, but maybe this time she actually means it."
New Delhi:
Kim Kardashian has been talking about having babies with Kanye West.
The
Keeping Up With The Kardashians
star recently became an aunt for the second time when older sister Kourtney Kardashian gave birth to a daughter, and Kim is feeling broody for a child with her rapper boyfriend.
A friend of the reality star said: "Kim gushes about how happy she is with Kanye all the time and she is already talking babies with him too.
"She is really head over heels for him and she's always wanted to be a mum and Kim is really hopeful that Kanye will be the guy she finally has a family with."
The source told website RadarOnline: "They've both talked about how they would love to have children, and about how they both think the other would make a perfect parent. She won't get pregnant before her divorce is finalised but I would not be surprised if they start trying for a family the second the ink is dry on her divorce papers."
The 31-year-old businesswoman signaled the end of her 72-day marriage to NBA player Kris Humphries last October when she filed for a legal separation.
The insider added: "She says she wants a baby with literally every guy she dates, but maybe this time she actually means it."