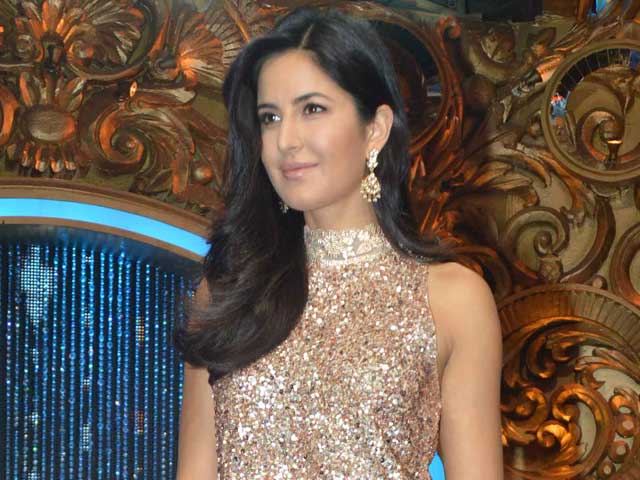 Mumbai:
Actress Katrina Kaif, the release of whose
Phantom
has received opposition from the alleged 26/11 mastermind Hafiz Saeed himself in Pakistan, said that such is the subject of their upcoming film that they expected problems concerning its release in Pakistan.
Jamat-ud-Dawah chief Hafiz Saeed has filed a petition in the Lahore High Court seeking a ban on the film's release in Pakistan, alleging that it contains "filthy propaganda" against his country. (Also Read:
Hafiz Saeed Wanted Man, How Can he Think of Ban?, Asks Team Phantom
)
"It is logical that Pakistan will have problems with this film. A person is doing wrong and the country is not doing wrong. One of the villains in the film may be from Pakistan but that doesn't mean Pakistan is a villainous country," Katrina told PTI in an exclusive interview. (Also Read:
Hafiz Saeed Asks Pakistan Court to Ban Katrina Kaif's Film Phantom
)
"He (Kabir) feels that the country has suffered and not that the country is bad. There is a lot of conflict and upheaval between the two countries so there will be stories on it," she added.
The actress said despite being a fictional take on the 26/11 terror incident, it has got its facts right.
"There is a very significant portrayal of Pakistan in the film, about someone who is in Pakistan. I think we are not here to preach. We are here to make an amazing story. But it has got its facts and base in the right place," she said.
Katrina, 32, said that when director Kabir Khan first narrated the story, she was not sure whether they should go ahead with it or not.
"The moment I heard the story, I told Kabir, 'Are you sure you want to do this?'. But he was passionate about the story. It has an important message and beyond that, it is a fiction film. It is an exciting thriller," she concluded.
Phantom
is about the aftermath of 26/11 attacks in Mumbai and global terrorism. The screenplay of the film has been written in co-ordination with author Hussain Zaidi, and is a screen adaptation of his book
Mumbai Avengers
.