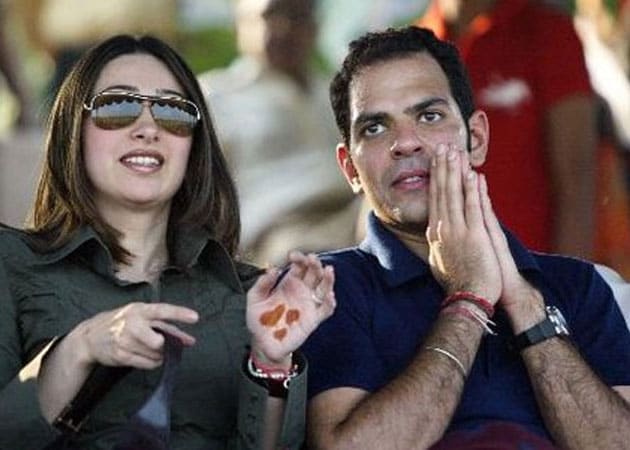 Mumbai:
Even as their ugly divorce case pans out in open court, actor Karisma Kapoor has now filed a dowry harassment case against Sunjay Kapur and his mother, Rani, who holds the family finances. (Also Read:
What Randhir Kapoor Says About Karisma-Sunjay's Divorce
)
The battle between Karisma Kapoor and her estranged husband, Sunjay Kapur took an uglier turn this week, as the actress registered a case of dowry harassment against him and her mother-in-law Rani Surinder Kapur.
While the couple are currently fighting a messy case for divorce and custody of their two kids, Karisma approached the Khar police earlier this week with a complaint of mental harassment by her husband and mother-in-law.
Following the application, the cops called Karisma a couple of days ago to record her statement and registered an FIR in the matter.
Karisma alleged that she had been mentally harassed by the Kapurs over a period of time.
Based on her statement, the Khar police registered an FIR (no 98/16) under the dowry section - 498 (A): husband or relative of husband of a woman subjecting her to cruelty - and Section 34 (common intention) of the Indian Penal Code.
The estranged couple's divorce case is currently pending before the Bandra family court. They had initially filed for divorce on the grounds of mutual consent, but Karisma withdrew her consent stating Sunjay had failed to meet certain financial commitments established in the consent terms.
They then filed fresh divorce applications, and the case steadily became acrimonious. Sunjay made strong allegations that Karisma had failed as a wife, mother and daughter-in-law, and that she had married him for money. He also claimed that the actress was using access to the children to demand money, and added that she had denied his ailing father access to them as well.
Karisma's lawyers sought time to respond to this and are likely to file the reply during the next hearing on March 3. In the last hearing, Karisma opposed her husband's application for the interim custody of their kids. Arguments for custody will also be heard on Thursday, and Sunjay's lawyer might file another reply in the same matter. On another note, Sunjay has also filed an application at the Supreme Court to transfer the case to Delhi, on the grounds that there is a threat to his life from underworld don Ravi Pujari.
(This story has not been edited by NDTV staff and is auto-generated from a syndicated feed.)