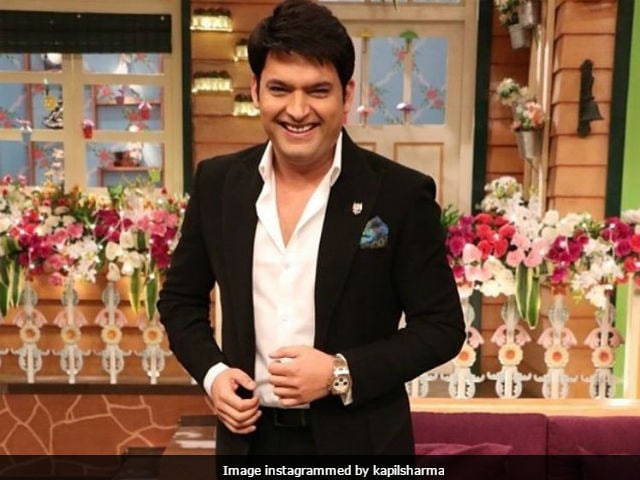 Highlights
"Thank you for all your love and best wishes," wrote Kapil Sharma
"Shooting in forests of Rajasthan so couldn't come online," wrote Kapil
Kapil allegedly assaulted his colleague Sunil on a plane when drunk
New Delhi:
Comedian Kapil Sharma's Twitter account flickered to life on Monday evening, a week-and-a-half after his last post. Mr Sharma celebrated his birthday on Sunday - he's now 36 - and tweeted a thank you note to those who wished him. "Thank you for all your love and best wishes. Shooting in forests of Rajasthan so couldn't come online. Love always, stay happy," Mr Sharma wrote in his post. It's been a fraught couple of weeks for the comic - he's been accused of assaulting colleague Sunil Grover on a plane while drunk, an apology made on Twitter was rejected,
Mr Grover has exited The Kapil Sharma Show, and ratings have reportedly dipped
. So Kapil Sharma likely had a less cheery birthday than usual - no matter, he logged on to acknowledge his birthday messages:
Thank u all for ur love n best wishes.. shooting in forests of rajasthan .. so couldn't come on line.. love always..stay happy

— KAPIL (@KapilSharmaK9) April 3, 2017
Mr Sharma's last posts before this were an apology to Sunil Grover and pleading responses to Mr Grover's post reproaching him for 'acting like God':
Paji @WhoSunilGrover sry if I hurt u unintentionally.u knw vry well how much I luv u. M also upset .love n regards always:)

— KAPIL (@KapilSharmaK9) March 20, 2017
@WhoSunilGrover paji dil jitt liya tusi.. now I love u more n more n more .. hun bada mazaa aan wala a.. akal aan to baad.. I love u.

— KAPIL (@KapilSharmaK9) March 21, 2017
@WhoSunilGrover today packed up at 6 am after so long n I missed so many things.. love u .. see u in evening at ur home

— KAPIL (@KapilSharmaK9) March 21, 2017
Kapil Sharma has been looked at askance for the last few weeks ever since it was reported that he abused and hit Sunil Grover with a shoe while flying home from Melbourne with
The Kapil Sharma Show
cast mates. Various eyewitnesses, all of whom withheld their identities, have alleged that Mr Sharma was drunk and furious that his co-stars had begun their meal without waiting for him to finish his drink. The allegedly obnoxious behavior on Mr Sharma's part also reportedly includes threats to end his colleagues' careers.
None of this has been confirmed by the comedians or their co-stars. Sunil Grover has quit
The Kapil Sharma Show
and performed over the weekend at a live show in New Delhi and at the finale of talent show Indian Idol 9. Comedian Raju Srivastava has joined
The Kapil Sharma Show
, though he's been careful to clarify that he's not replacing Mr Grover.
The series has also reportedly been given a month longer on air by the TV channel that broadcasts it
- its contract was to have expired in two weeks.