New Delhi:
Highlights
Kajol 'liked' Karan Johar's pic featuring Roohi and Yash
KJo shared Roohi and Yash's pic on their first Raksha Bandhan
Roohi and Yash are now six-months-old
This is not a drill, people. Kajol and Karan Johar are buddies again (because if Shah Rukh and Salman could, anyone can), despite KJo dedicating a chapter in his autobiography to how she 'could never come back' into his life. The grand reunion played out on social media - but it turns out, that was just the epilogue. On Monday, folks noticed that Karan Johar was now following Kajol on Instagram. Folks also noticed that the actress was among the
many celebs who 'liked' Karan Johar's post about his twins
, Yash and Roohi. Lots of other stars also liked the post - Twinkle Khanna, Alia Bhatt, Katrina Kaif, Karisma Kapoor and the like - but one name popped, the only one that mattered.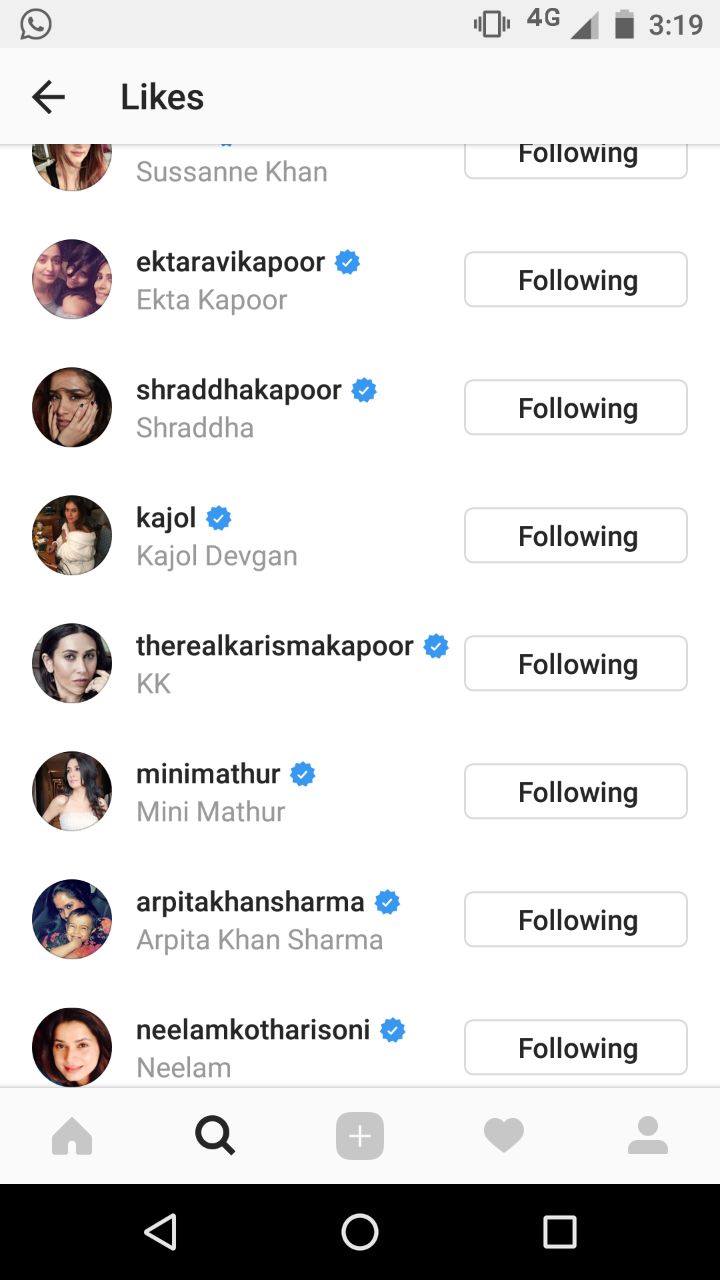 Yash and Roohi, six-months-old, did not broker peace, however.
Filmfare
reports that Kajol herself offered the olive branch - she texted KJo an invite to her birthday party over the weekend, and he showed up. As
Filmfare
tells it, they hugged and made up, with minimum fuss and drama.
While the reunion may have lacked drama, on Twitter,
Kuch Kuch
definitely
Hota Hai
. There was joy, and even speculation about a new Kajol-KJo film:
I already knew Kajol and Karan Johar will patch up. Kajol needs a friend in her life.

— Drama@ueen (@Bolly_drama) August 8, 2017
Kajol & Karan are following each other on Instagram... do u know what it might mean? Yes!!Another SRKajol movie w/ Karan might be possible pic.twitter.com/oRP37nTRtU

— SRK & Kajol | Spain (@srkajol_pics) August 7, 2017
True lovers can't stay away long from each other
Kajol considers Karan as her brother which she never had
Ditto for Karan

— K@JOL is |\/|@Gical! (@kadz_Fan) August 8, 2017
KAJOL & KARAN JOHAR how & when!!!! Haaaaww thia calls for a party note to self: calm down

— Amali Gomez (@Ams048) August 7, 2017
There was also a bit of hate:
I really do not feel good about Kajol and Karan patching up.. because it may never be the same again.. Karan has changed, a lot, I am afraid

— Bennie La Fea (@wittybennie) August 7, 2017
Breaking news; Bollywood actresses claiming to be Karan Johar 's bffs called emergency meeting Kajol is back , what will they do now?

— Drama@ueen (@Bolly_drama) August 8, 2017
There were also some tweets suggesting Kajol is in search of a hit.
And to the haters, this instruction:
TO THOSE WHO HATE THE FACT KAJOL AND KARAN JOHAR IS MUTUAL NOW. PLEASE DIE

— Vasundhara (@kajolrainbow) August 7, 2017
Just days ago, Kajol was asked by the media what chance there was
she and Karan Johar would work together again
. Her answer was this, as reported by news agencies: "Let me put it this way, I am not answering any questions on that particular point. If any of my other friends want to offer me a film I'll definitely do it."
She was relatively restrained, when you consider everything KJo wrote about her in his book,
An Unsuitable Boy
. Here's an example: "I wouldn't like to give her a piece of myself to her at all because she's killed every bit of emotion I had for her for 25 years. I don't think she deserves me. I feel nothing for her anymore."
Kajol and Karan Johar were friends for 25 years before fissures developed, and made films like
Kuch Kuch Hota Hai
and
Kabhi Khushi Kabhie Gham
together. KJo blamed Kajol's husband Ajay Devgn for their fraught relationship and boiling point was reached last year when Ajay publicly accused KJo of paying for favourable reviews of his film
Ae Dil Hai Mushkil
, which was clashing with Ajay's film
Shivaay
.
Get Breaking news, live coverage, and Latest News from India and around the world on NDTV.com. Catch all the Live TV action on NDTV 24x7 and NDTV India. Like us on Facebook or follow us on Twitter and Instagram for latest news and live news updates.