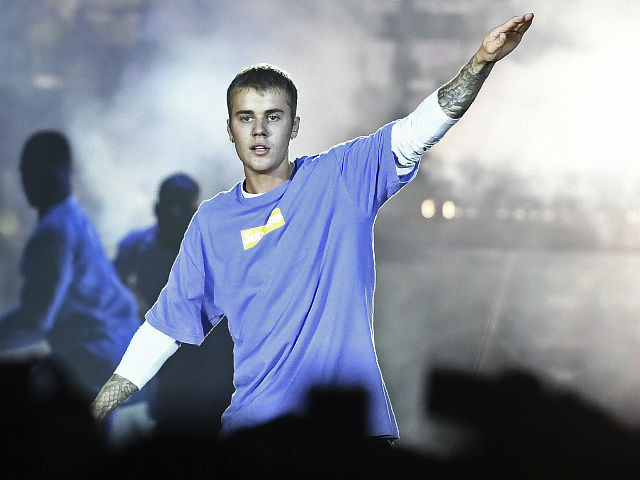 Highlights
Justin Bieber made the decision after "careful consideration"
The singer's team will refund the tickets
Justin Bieber's team gave no further details
New Delhi:
Sorry
, world. Justin Bieber has cancelled the rest of his very eventful Purpose Tour because of 'unforeseen circumstances.' 15 shows remained to be performed in a concert tour that began several months ago and has already taken the 23-year-old singer across Europe, South America, Australia and, yes, India. The abrupt termination of the Purpose Tour means that Beliebers in Japan, USA, his native Canada and other destinations will not hear Justin Bieber in concert. "Due to unforeseen circumstances, Justin Bieber will cancel the remainder of the 'Purpose World Tour' concerts. Justin loves his fans and hates to disappoint them," read the rather bare statement from Justin's management, reported news agency AFP. Ticket holders will be refunded. The last show he played was London (July 2).
On Twitter, fans said the manner of announcement was upsetting:
I'm not mad at Justin. Just the way this was announced. They just pulled the plug like nothing. What a backstabber.

— Jinnie/ Cancelled. (@JinniesPurpose) July 25, 2017
Wait wait wait wait wait wait did Justin tweet 'got something special planned for London July 2nd' knowing it was gonna be the last show

— nadia (@jbnadia_) July 25, 2017
I don't even think this was a hard decision for Justin. He just put himself first and that's okay. He didn't seem upset so there's that.

— (@myheartisforjdb) July 25, 2017
Critics have not been kind while reviewing the singer's performance during the tour. Justin Bieber's Purpose concerts have been called out as low-energy - unsurprising, given the ambitious nature of the tour which was to span more than 50 destinations in over a year. The Mumbai concert, held on May 10, was slammed by disgruntled parents of Beliebers (Justin's fan base is mostly pre-teen) who grumbled about inflated ticket prices and
reports that the singer had lip-synced most of the set list
- only four of 20-odd songs were believed to have been sung live.
"An artist of his calibre should sing live. He was not prepared," filmmaker Anurag Basu, who attended the concert with his daughter, told news agency PTI after the concert. Actress Sonali Bendre slammed the gig on social media, calling it a 'waste of time.'
Justin also cut his trip to India short, leaving right after the concert, allegedly because of mismanagement on the part of local organisers. He was to have visited Jaipur, Agra and New Delhi.
Justin Bieber, whose list of demands went viral before the Mumbai show, has also been involved in some non-Purpose unpleasantness recently. China has said he's not welcome in the country and an angry fan threw a bottle at him when he refused to sing summer hit Despacito, which he features on, at a festival in Stockholm.
So far, Justin Bieber had completed over 150 concerts for the Purpose Tour across USA, Europe, Australia, India, Israel, New Zealand, South Africa and the United Arab Emirates. Now, shows in some parts of USA, Canada, Hong Kong, Indonesia, Japan, the Philippines and Singapore have been cancelled.
(With AFP inputs)