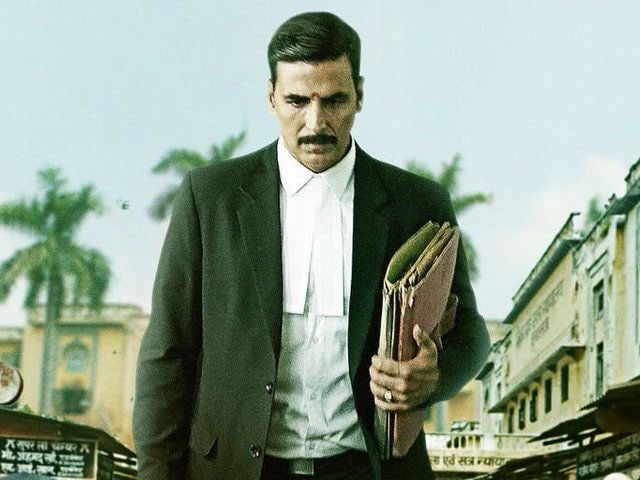 Highlights
The film will release after four cuts, on demand from the Bombay HC
Jolly LLB 2 is directed by Subhash Kapoor
Jolly LLB 2 is a sequel to Arshad Warsi's 2013 film Jolly LLB
New Delhi:
Akshay Kumar's courtroom drama Jolly LLB 2
will hit the theatres on February 10, Friday. The film stars Akshay Kumar as a small-time lawyer Jolly Mishra, who wants to make a name in the field of criminal law. Huma Qureshi plays Jolly's wife Pushpa Pandey while Annu Kapoor stars as the antagonist, a corrupt but powerful lawyer who tangles with Jolly Mishra. The film is directed by Subhash Kapoor. The film is releasing after four cuts, on demand from the Bombay High Court, which ruled that the scenes mocked lawyers. The producers of the film decided they would accept the edits ordered by the Bombay High Court, though these scenes were passed by the Censor Board.
Watch the new trailer of
Akshay Kumar's Jolly LLB 2
:
The 49-year-old actor wrapped his promotional duties for
Jolly LLB 2
on Wednesday. His last stop was Lucknow, where, the film has primarily been shot. Akshay today held a live chat session on Twitter to interact with his fans.
Jolly LLB 2
is a sequel to
Arshad Warsi's 2013 sleeper hit Jolly LLB
. Of the original cast, Saurabh Shukla returns in the new film, who reprises his role as Justice Surendralal Tripathi in
Jolly LLB 2
. Of Arshad's contribution in the sequel, Akshay earlier told news agency IANS: "I am very grateful to Arshad to show me the way of doing a film like this. He made the way for me; he made things easy for me. He made this film very big and I hope that
Jolly LLB 2
also turns out to be a good film.