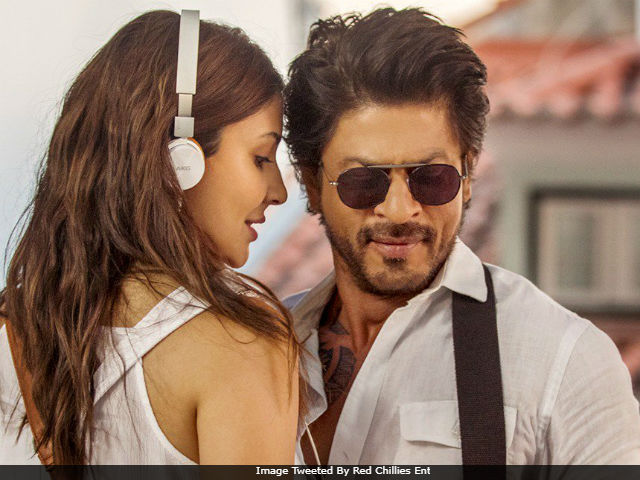 Cast: Shah Rukh Khan, Anushka Sharma

Director: Imtiaz Ali

Rating: 2 Stars (Out of 5)

First half: breezy and unabashedly banal. Second half: riddled with toe-curling romantic mush. Sum total: a wayward, winding journey without maps that weaves concentric circles around sweet nothings and empty prittle-prattle. That, in a nutshell, is Imtiaz Ali's perambulatory rom-com Jab Harry Met Sejal. It leaves you wishing they hadn't met.


A raffish man who isn't getting any younger, a standoffish girl who has an entire life ahead of her and a not-so-brief encounter in Europe that takes the rootless duo across several picturesque locations add up to a mothballed bromide that holds no real surprises.
Jab Harry Met Sejal is all style.
The frames are pretty. The lighting (of the interiors of and around the magnificent medieval structures that dot the locations) is exquisite. Cinematographer K.U. Mohanan's fluid camera possesses the kind of tactile grace that has a touch of mastery. It caresses the sights of Amsterdam, Prague, Budapest and Lisbon, and even the oft-seen swaying wheat fields of Punjab, with controlled sensuousness. If only the film had a story substantial enough to hold the construct together and propel it forward,
Jab Harry Met Sejal
might have amounted to more than just the slight gust of air that it is.
Its all phurr... the sensation is fleeting
.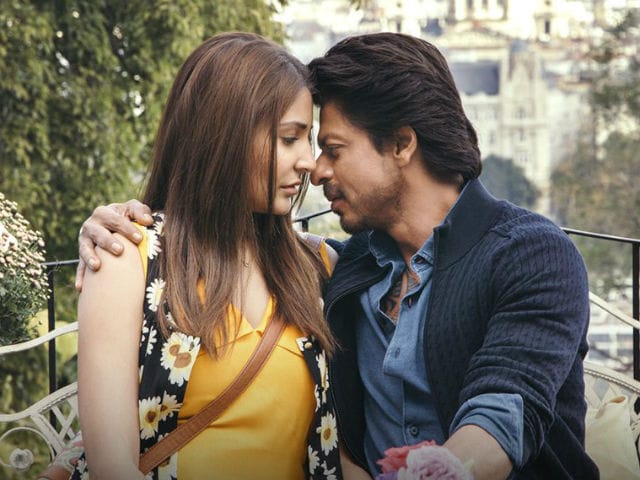 If you are looking for recent Bollywood reference points, Jab Harry Met Sejal is a cross between Imtiaz Ali's own Tamasha (where what happens in Corsica is meant to stay in Corsica but doesn't), Zoya Akhtar's Zindagi Naa Milegi Dobaara (where a road trip across Spain becomes an excuse for the untangling of matters of the heart) and, somewhat more tangentially, Dear Zindagi (where an older man plays agony uncle to a confused ingénue).

To be sure, Jab Harry Met Sejal is underpinned by the unfettered, Sufi spirit of Imtiaz Ali's previous free-wheeling explorations of love and longing. It, however, lacks the flashes of ideational, experiential and tonal originality that livened up parts of the earlier films. This is essentially a two-hander in which the pivotal duo isn't believable at all. They are more stereotypical caricatures than tangible characters. The man is Punjabi, so he talks of farmers, tractors and high-pitched song. The girl is Gujarati, so for her it is money above all else.

SRK's return to conventional lover boy terrain - he plays a louche but lonely tourist guide in Europe - does not yield the expected magic. This is certainly not for want for trying. The superstar plunges himself gamely into this shallow pool. Sadly, there simply isn't enough depth in here for a steady, refreshing swim. Many of the situations created around the character that he plays appear arbitrary and far-fetched.

Anushka is a picture of poise and energy in the guise of a young, chirpy lawyer looking for a lost engagement ring, is high-spirited enough to push this plotless whimsy along for a while. In the end, the task proves too onerous for her not to be weighed down by its demands.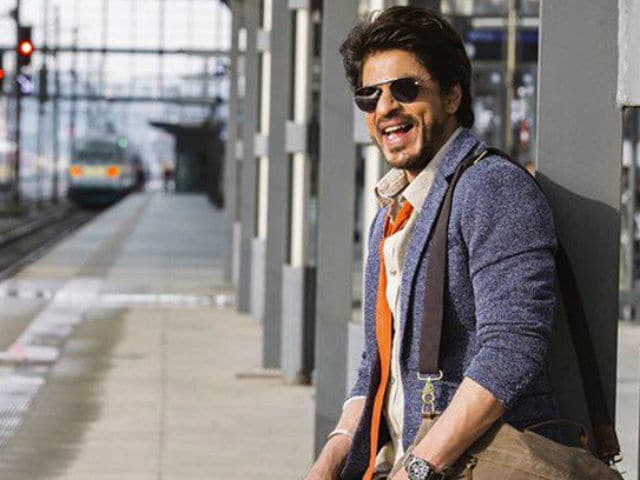 Not that there is nothing in Jab Harry Met Sejal for hardcore SRK fans, but those moments come only in fits and starts as he dons the persona of the footloose Harindar 'Harry' Singh Nehra, who makes no bones about his womanizing tendencies. He even brags shamelessly about his amorous conquests while admitting to the many ways he's got into trouble owing to his rampaging libido. He is a superficially charming man all right, but he isn't particularly likeable.

Sejal Zhaveri, on the other hand, is a diamond merchant's snooty daughter who takes inordinately long to warm up to Harry. Until that transpires, she misses no opportunity to take jabs at him. Yet, she has no qualms in taking offence when the guy dismisses her as a girl of the "nice, sweet and sister type". There is a limit to levity.

The inconsistencies in Sejal's character are glaring. The screenplay would have us believe that she is a confident, no-nonsense girl who knows exactly where to draw the line. Why, then, is she in constant need of endorsement, of being told that she is worth lusting for. In one scene, she asks Harry: "Mere pe try maar rahe ho (Are you hitting on me)?" Harry replies: "Bilkul nahin (Not at all)." She shoots back: "Kyun main sexy nahin hoon (Why, am I not sexy)?"

It is difficult to fathom why Sejal must stoop to objectifying herself, especially before a man she hardly knows. At one point, Harry, who Sejal calls "Hairy" in her thick Gujarati accent, describes her as a China vase - porcelain, delicate, not to be touched. However, when push comes to shove, he poses a barely disguised question to her: Will you be the kind of bad girl (cheap and ghatiya are the two adjectives he uses) who leaves her fiancée and runs away with her tour guide? Jab Harry Met Sejal, in the main, unfolds in this vein until the very end of a journey that winds up in Mumbai outside a wedding venue.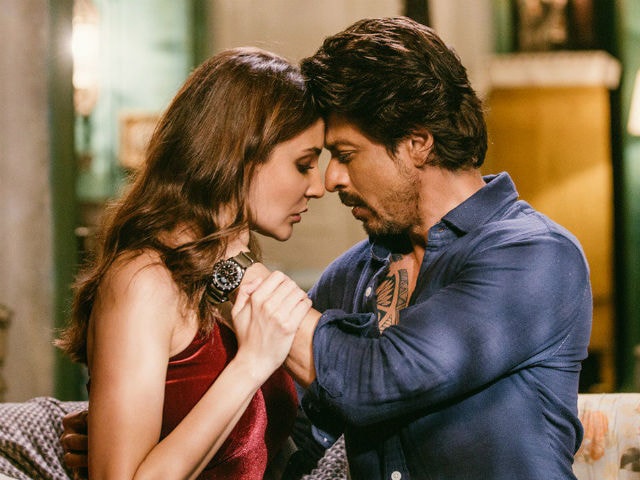 The beautiful locations are obviously eye-catching, but surely surface gloss, star power, lively music and sparkling cinematography can never turn a patchy and whimsical film into a convincing romantic drama about a pair of strangers thirsting for more than what their lives have offered them thus far.


Harry is in search of true love. Sejal, too, is on a voyage of discovery. Do they get what they are looking for? Not a chance in hell. So flabby is this flighty film that it moves only in hops and skips. It never really gets off the ground.
Jab Harry Met Sejal
is cinema's equivalent of a shiny bauble that glitters wholly in vain. Watch it only if you fancy a vicarious romp through Europe with a megastar trying hard to get going.