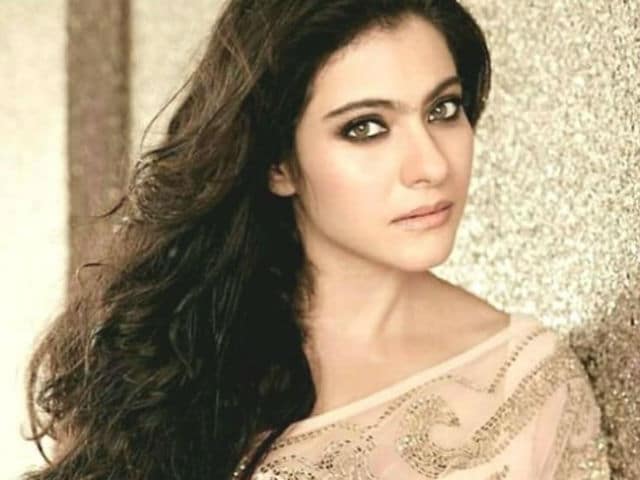 Highlights
I think I am a better person today, says Kajol
Ajay compliments me when I look exceptionally stunning, she adds
Kajol would like to look like her mother Tanuja when she is her age
Mumbai:
Actress Kajol, who believes in a regular skin care regime, says it took some time for her to believe that she is beautiful. "I believe it is wise to take up a regular skin care regimen in your twenties, so as to maintain youthful skin in your thirties," Kajol, 42, said at the launch of a cosmetic brand. Kajol was one of India's leading actresses in her twenties, quitting films when
she married actor Ajay Devgn
at the age of 25.
"
A lot of things have changed
over the years, but now I believe that I am beautiful. It took me a long time to believe that. So my beliefs about myself have changed, and I think I am a better person today. I have grown, hopefully," Kajol added.
Kajol said she drinks a lot of water to keep her skin hydrated.
"There aren't any beauty secrets when family is concerned. We are just genetically beautiful. One thing I tell this to everyone is be absolutely clean and neat, drink lots of water and wash your face three times a day," said the mother of two, who wants to be a mirror image of her mother Tanuja when she is her age.
"For me,
my inspiration
has been my mother. I would like to look like her when I am her age. She doesn't look one bit her age. I feel teenagers are beautiful, but women are just stunning," Kajol said.
"Teenagers are pretty and cute and they would like that term. They like to describe themselves like that. As people grow older, whatever is inside them comes out, and that is true beauty," she added.
Kajol says her husband Ajay Devgn
compliments her rarely and only when she looks exceptionally stunning.
"Ajay compliments me when I look exceptionally stunning. He would say 'You are looking nice', and that's it," she said.
Kajol rarely makes films now and was last seen in 2015's
Dilwale
with Shah Rukh Khan, her co-star from films like
Dilwale Dulhania Le Jayenge
and
Kabhi Khushi Kabhie Gham
.
(Except for the headline, this story has not been edited by NDTV staff and is published from a syndicated feed.)