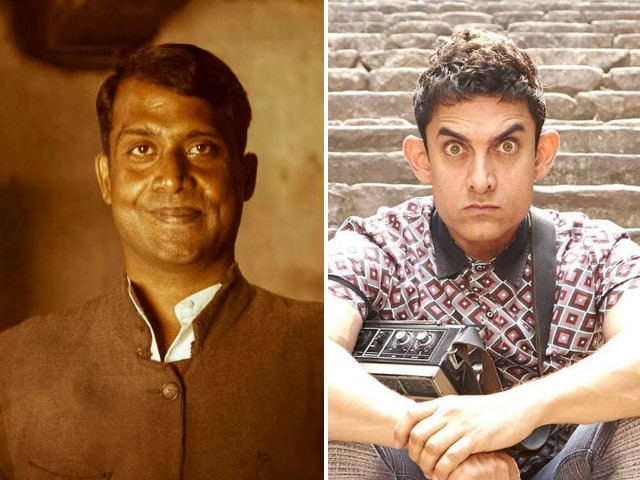 Highlights
The protagonist is called Mannar Mannan in the film
'We are very happy with the impact it has created,' said the producer
Both Aamir Khan's PK and Joker have unconventional heroes
Chennai:
The film has proved to be a dark horse at the box office, with a steady run since release last week. When Dream Warrior Pictures released their Tamil film
Joker
, little did they imagine the humungous response it would garner from both critics and audiences alike. Directed by Raju Murugan, the film doesn't bank on any star or on commercial elements. In fact, it deals with the simple home truth of an issue plaguing Indian society across the country, namely, the lack of adequate toilet facilities, especially in rural areas. The hero believes that he is the President of India and thereby takes on every social ill plaguing his village and environment, in a hard hitting comical socio-political satire.
The protagonist is called Mannar Mannan (King of Kings) and has two followers addressing him as Mr President and supporting all his novel protests against social evils. This hard-hitting film which uses comedy and satire as successful tools in driving home bitter truths, is being touted on social media, as Kollywood's answer to Aaamir Khan's
PK
. Both have unusual lead characters and focus on social evils with a tinge of humour and pathos. Capitalising on the wave of support for the
Joker
, the producers launched a novel anti-piracy campaign. A letter from 'The President' Mannar Mannan, which ordered everyone who watches this movie illegally online, to deposit a sum of money in the production house's bank account, so that these funds could be used to build toilets for the needy. Within 24 hours, thanks to this novel effort, funds came pouring into the bank account. We spoke to the young producer S R Prabhu and discovered more about the unique concept of the film and how he plans to take this social message to the next level, with perhaps a screening for Prime Minister Narendra Modi himself.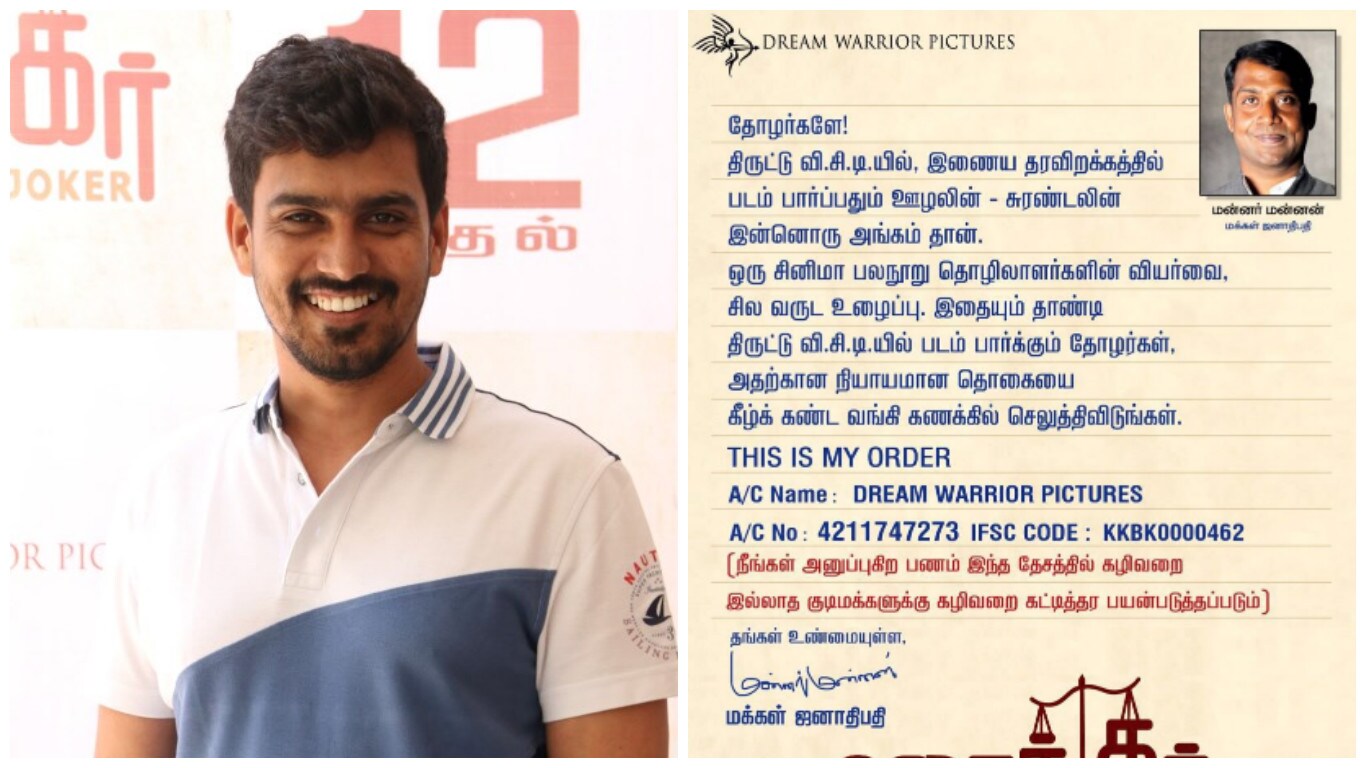 "We wanted to make movies with an impact on society, along with regular commercial films. So when
Joker
's script came to us we were thrilled. I started the project knowing the ground reality. Usually star value is needed to sell a film. But in
Joker
, the script was the star. We started out prepared for upto 40% loss but we were determined to back this script. We even waited for the elections to be over in Tamil Nadu and
Kabali
to release, in order to get this film its due reception. We can proudly say that
Joker
is getting its due from the public who have welcomed it widely and we will end up with zero loss," beams Mr Prabhu.
Joker vs PK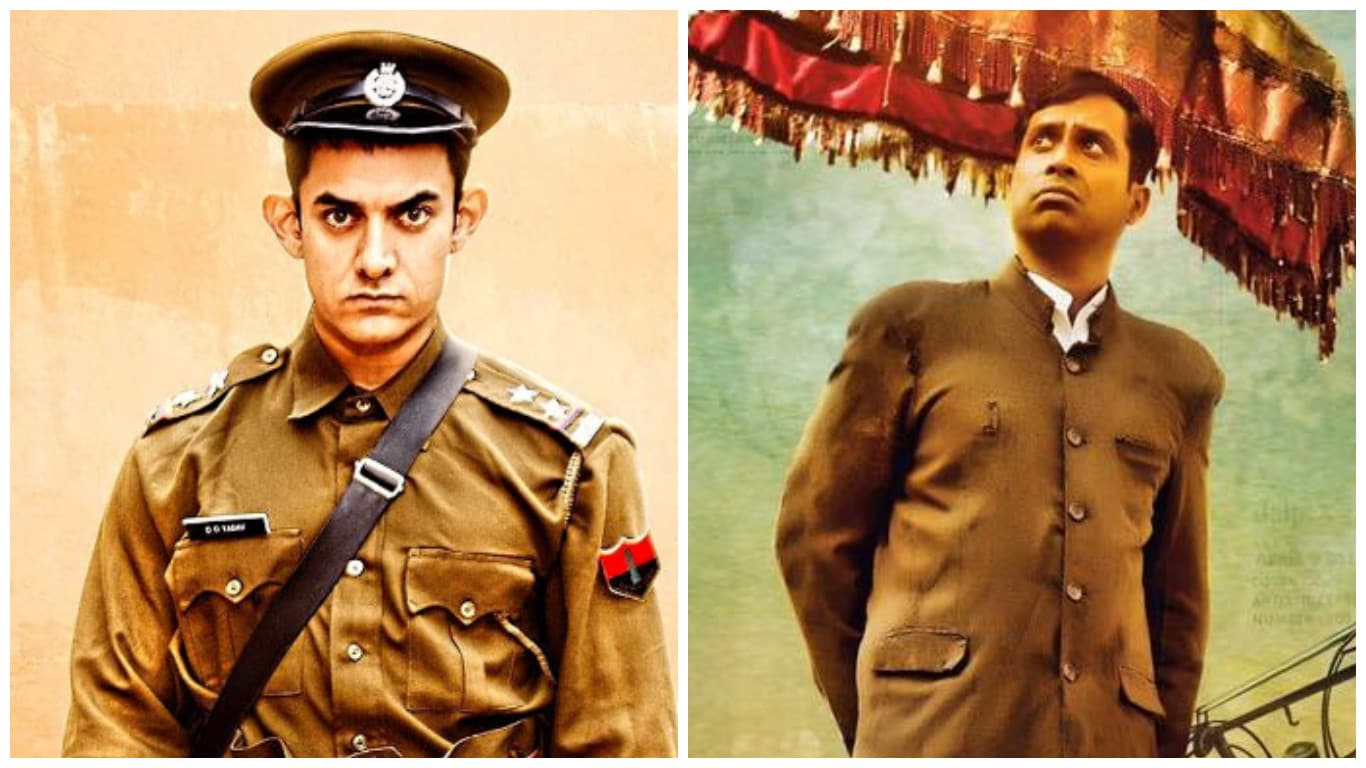 Ask him about the memes he's receiving comparing
Joker
to
PK
, both films deal with social issues. "
PK
needed a star like Aamir to make it work, while only the script is the star in
Joker
. So if they are comparing a 3 crore film like
Joker
to a 300 crore film like
PK
, we are very happy with the impact it has created. In fact it's not about the artist, but the issues and the way they are dealt with that have touched a chord with the people.
PK
spoke out against religious superstitions while
Joker
deals with political and socio-economic issues. At the end of the day, both films have deeply affected the masses," he replies.
The lack of toilets in most rural homes is an issue addressed even by Prime Minister Narendra Modi and many on social media have been tagging the Prime Minister, asking him to watch
Joker
. Mr Prabhu is thrilled with the idea, "Of course we would love to have a screening for the Prime Minister. It's great that the general public have tried to draw his attention to a film like this on social media."
Hindi remake plans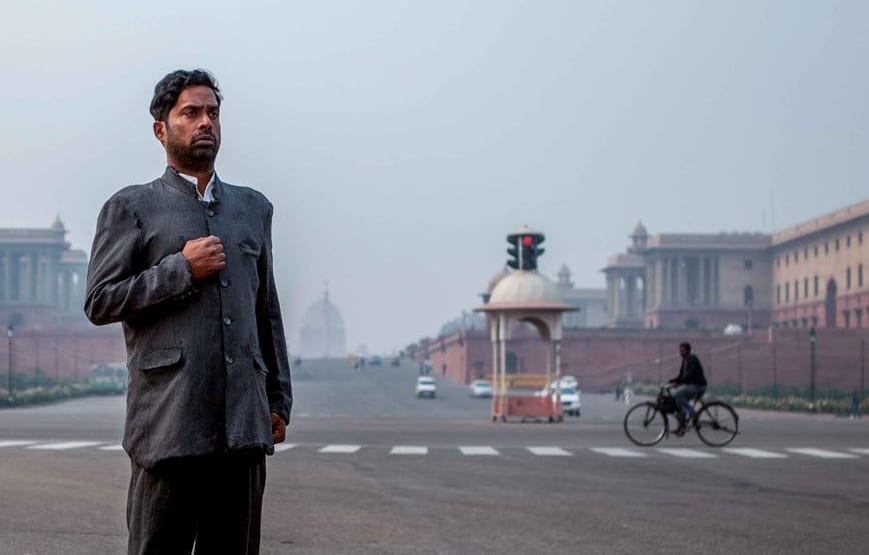 So how does he plan to keep the momentum going? "We want to take this message to the rest of the country. So we are planning for a remake in Hindi. Just dubbing will not drive home the point that well. We are on the lookout for a good director and producer who are capable of carrying the essence of the film in an empathetic manner," he says. Prabhu has also sub-titled the movie in English all across Tamil Nadu. "We want people of other states who live here, who have migrated for work, and who may be face similar problems back home, to watch the film," he says.
Accolades have been pouring in from the film industry,
with even superstar Rajinikanth
and Dhanush tweeting and praising the film. The novel anti-piracy campaign letter started trending on Twitter after it was launched. The piracy issue is huge in Kollywood, and in one sweep,
Joker
seems to have succeeded in creating an unprecedented awareness of the issue, "We wanted to touch the conscience of the people. It has worked. We approached Raju Murugan with the idea of a letter like this and he tweaked it around and made it as a letter from the 'President' himself. It worked wonders, with enough funds for a toilet pouring in within 24 hours. People have tweeted that they saw the film online and so are depositing various amounts like Rs 120 or Rs 500, so as to help toilets to be built for the needy. The next step is also to take the film to various film festivals to give it the exposure it so richly deserves," he concludes.
(Except for the headline, this story has not been edited by NDTV staff and is published from a syndicated feed.)