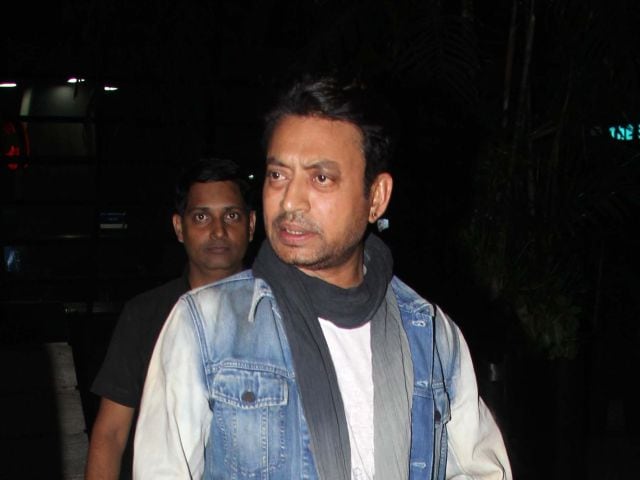 Mumbai:
Actor Irrfan Khan said that his Hollywood projects have nothing to do with his career in Bollywood.
Irrfan earned global recognition for his performances in films like
A Mighty Heart
,
The Namesake
,
Slumdog Millionaire
,
The Amazing Spider-Man
,
Life of Pi
and
Jurassic World
.
"Hollywood projects have nothing to do with my career here. The perception of you as an actor definitely changes as the audience sees our man doing great work there. It changes their perception in Hollywood. But in the Indian industry, it doesn't help to get you good work," Irrfan told PTI.
Irrfan, who was recently seen in Meghna Gulzar's
Talvar
and Sanjay Gupta's
Jazbaa
, has impressed critics and the audience with his performances.
"The market has opened up for Indian stories, talent and technicians. It feels great to see Indian actors doing work there. I am happy for Priyanka Chopra, who plays the lead role in American television series
Quantico
," he added.(Also Read:
Irrfan Khan Praises Deepika, Priyanka's Performances in Piku, Quantico
)
When Irrfan was asked whether he got his due in Bollywood a bit late, he said: "I don't think about that. I think we as actors are pressed for time. I don't think I have enough time to think about these things. The things that add to my life or which makes me simpler and harmonious with life, I give value to those things rather than complaining or holding grudges."
"I have seen people drowning, finishing their life just because they have complaints and grudges. There must be something in me which is responsible for whatever is happening to me, whether it's good or bad," added Irrfan.