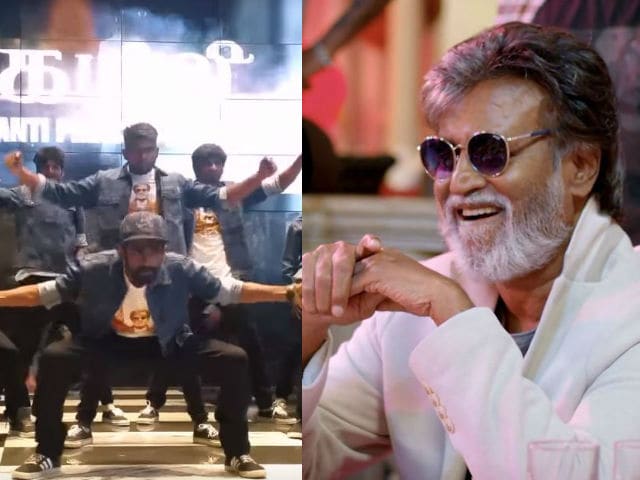 Highlights
Rajinikanth's fans put up a flash mob to campaign against piracy
Fans danced in a mall with a teaser of Kabali in the backdrop
Kabali, starring Rajinikanth and Radhika Apte, releases on July 22
New Delhi:
In a smoothly-executed flashmob performance in Chennai on Sunday, potential digital pirates are decimated with as much flair and style as Rajinikanth beating up baddies on screen.
The crowd at Chennai's Phoenix mall was thrilled to be privy to a
Kabali
-themed routine by Loyola College's dance club Dream Team fan club, organized by fan club Rajinikanth Biggest Superstar of India (RBSI).
They danced, as the crowd hooted, cheered and whistled, with the teaser of
Kabali
playing in the backdrop and messages saying 'Stop Piracy' and 'Movies, in Theatres Only'.
Kabali
releases worldwide this Friday
and last week, the Madras High Court banned 169 service providers from making the movie
available illegally
. The court also ruled that cable TV operators, buses and taxis not be allowed to screen the movie.
Kabali
, therefore, has taken measure to ensure that versions are not leaked online before the movie releases, as
happened with Bollywood film Udta Punjab
which prompted an anti-piracy Twitter campaign.
Udta Punjab
's stars Shahid Kapoor and Alia Bhatt urged cine-goers to watch the film in theatres as did celebrities Priyanka Chopra, Sonakshi Sinha and Bipasha Basu.
Salman Khan's
Sultan
, which released on July 6, was also
reportedly leaked online
. Here's what the 50-year-old actor had to say about that: "It's disgusting that films are getting leaked online before release. These people are nothing less than thieves as they make money in the name of other person's hard work. It (piracy) is the worst profession. When two people will go to prison, others will stop it."
Kabali
, directed by Pa Ranjith also stars Radhika Apte. The mob drama, in which Rajinikanth plays a Malaysia-based don, has been involved in high-profile promotions and marketing strategies, partnering with Air Asia, Airtel and several other brands.