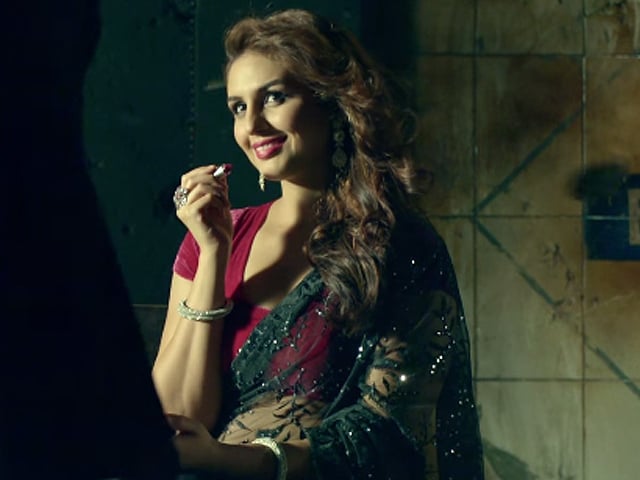 New Delhi:
Actress Huma Qureshi started her Bollywood journey by starring in edgy, unconventional films but even she had doubts about signing Sriram Raghavan's
Badlapur
as the actress felt it was "too dark" and "hard-hitting".
"The only reason I said yes was because of the team and how everybody believed in it. I was the third actor to join the movie and I was really scared. We had a big discussion about should I, shouldn't I or will it be too much or too dark. I have been a part of edgy films earlier but
Badlapur
was quite hard-hitting," Huma told PTI in an interview.
Huma, 28, is one of the four actresses in the revenge drama starring Varun Dhawan and Nawazuddin Siddiqui. Though her presence is limited to 5-6 scenes in the movie, Huma has earned a lot of praise for her performance. (Also Read:
Huma Qureshi Thanks Sriram Raghavan For Badlapur
)
The actress said that the film's success has come as a big relief for everyone involved in the project, but particularly for Varun Dhawan, who shed his romantic image to play anti-hero.
"The next big risk was definitely Varun playing something like this. It was an unfamiliar territory for him. We used to think whether the audience will accept him as this guy or not. It was a bigger risk for him than anyone else. He has done a fabulous job in pulling it off," Huma said.
"Initially, we all were apprehensive about the film but with time as people started coming in, we started becoming more confident. Hats off to Sriram that at no point he thought of softening the content because of our doubts," she added.
Huma, who played the role of a sex-worker, said it was not easy to portray the nuances of Jhimli in such a short span.
"It is one of the most difficult characters I have done. It was complex and a lot had to be said in a small duration. In my first 3-4 scenes I literally had to take the audience inside my life and make them feel when something bad happened to me," the actress said.