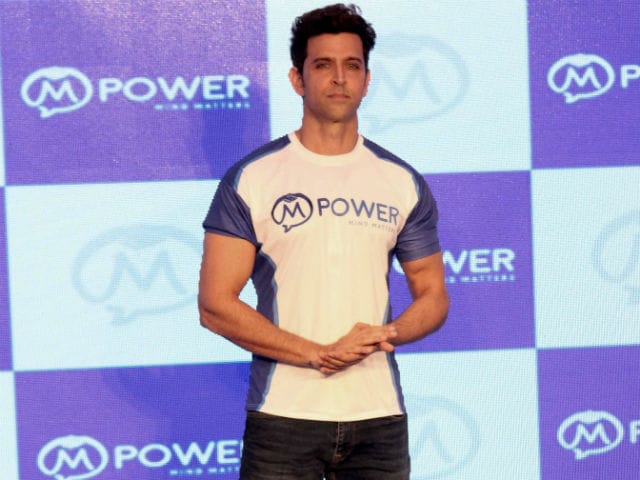 Highlights
Hrithik was inspired by Al Pacino's performance in Scent of a Woman
'There is not a single note of playing the victim in my role'
Kaabil's choreography was the most fulfilling for Hrithik
Mumbai:
Actor Hrithik Roshan is taking a cue from a Hollywood legend
for his next, Kaabil
. At a media preview of the launch of the trailer of the film, Hrithik told NDTV that for his role as a visually impaired man in the film there was only one actor to look upto. "Al Pacino in
Scent of a Woman
was probably the only performance I took note of before doing this," Hrithik said.
Hrithik had his fair share of challenges
while shooting the film with the action scenes being particularly difficult to deliver on. However,
Hrithik was inspired
by the brave visually impaired people he has spent time with of late.
"There is not a single note of playing the victim in my role. It is because I have spent some time with visually impaired people of late. They have come to my house, taken selfies with me and made fun of me. They told me that they are my biggest fans and have seen or rather heard all my films," Hrithik said.
The action may have been the
most challenging in Kaabil
but the choreography was the most fulfilling for Hrithik. Strong words from an ace dancer.
"The moves, the emotions that have gone into the dancing in this film, it was really special. The dancing in this film is my favourite amongst all my works. Ahmed (Khan) has done such a fantastic job."
Asked to describe
Kaabil
, Hrithik's father, filmmaker Rakesh Roshan, and director Sanjay Gupta who were also present at the trailer preview seemed to search for words. They finally settled on describing it as a love story which also has its thrills.
Hrithik's recent career graph hasn't been particularly inspiring. His last film,
Mohenjo Daro
with actress Pooja Hegde, generated no buzz at the box office but maybe the 'K' factor can give him a much needed plus on the big screen once again.