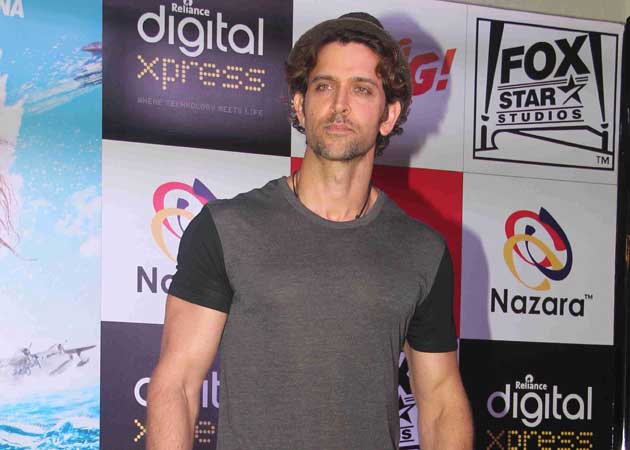 Hrithik Roshan is busy promoting Bang Bang and the actor says the biggest challenge in the film was to get blood out of his brain.
Hrithik faced health problems while shooting for the action thriller last year and developed blood clots in his brain which necessitated a surgery.
When asked about the biggest challenge while doing "Bang Bang!", he said: "The biggest challenge was to get blood out of my brain. I had a flight to catch in eight hours and I was on a treadmill."
"I felt something wrong in my legs, hands and realised that I was not feeling okay. I called up the doctor and did a scan which said my brain had shifted to right. I had to educate myself on the topic and I had to find the best doctor," he told reporters in a group interview.
He then revealed his experience in the operation theatre.
"Then I was inside the operation theatre, and I saw the blood spurt out from my head. Because I had read that during any brain surgery, the only way to keep a check whether the needle has gone in too much is by your facial expression."
"If it enters too much, then maybe you twitch or make weird faces. So, that's the check for the brain because the brain itself doesn't feel anything, so I had to be awake," he said. (Also Read: When Farhan called Hrithik a mental boy)
Bang Bang is an official remake of Hollywood film Knight and Day which featured Tom Cruise and Cameron Diaz.
Asked whether comparison to Cruise scares him, the actor, who wa also seen in the remake of Amitabh Bachchan starrer Agneepath, said: "It's impossible to compare."
"I believe in individuality. I do everything in my way, then the character comes out as a real person. 'Agneepath' also I did it according to my interpretation. If you are honest and fearless, then your interpretation will be different."