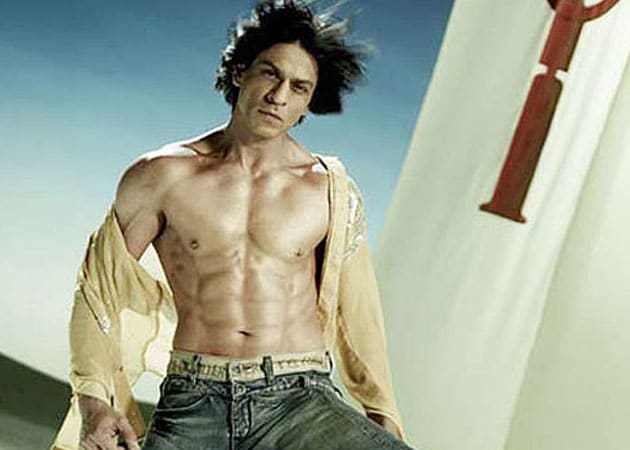 Highlights
Once upon a time, Shah Rukh Khan was sitting in a living room with "a lot of unfit people." They were talking about working out and weight training and, yet, "nobody looked very fit." And then Shah Rukh Khan got up and said, "I make a promise today that when I am 50, I'll have the best body in the world."
Everybody laughed.
And then, at 42, Shah Rukh starred in the item number Dard-e-Disco from the 2007 film Om Shanti Om, complete with six-pack abs and what-have-you.
Everyone stopped laughing.
Shah Rukh said, "Now, everyone takes me seriously. I take myself seriously, more than anyone else."
Which is why SRK was the muscle man fitness expert Deanne Panday asked to help launch her new book on staying healthy.
Watch video
New Delhi:
Once upon a time, Shah Rukh Khan was sitting in a living room with "a lot of unfit people." They were talking about working out and weight training and, yet, "nobody looked very fit." And then Shah Rukh Khan got up and said, "I make a promise today that when I am 50, I'll have the best body in the world."
Everybody laughed.
And then, at 42, Shah Rukh starred in the item number
Dard-e-Disco
from the 2007 film
Om Shanti Om
, complete with six-pack abs and what-have-you.
Everyone stopped laughing.
Shah Rukh said, "Now, everyone takes me seriously. I take myself seriously, more than anyone else."
Which is why SRK was the muscle man fitness expert Deanne Panday asked to help launch her new book on staying healthy.
Watch video