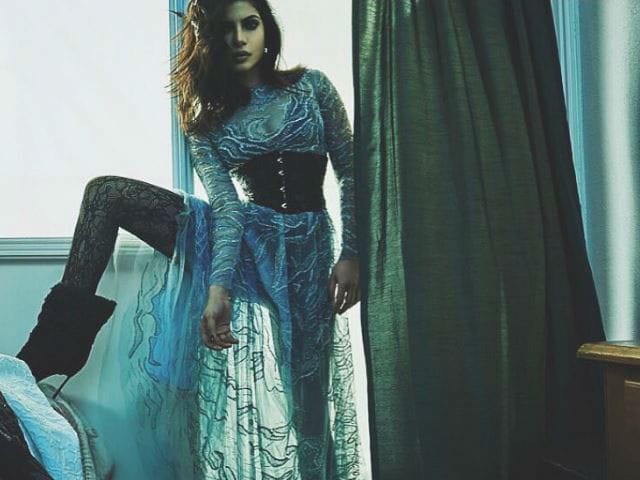 Highlights
Priyanka says her Quantico role wasn't meant to star an Indian actor
Priyanka will be seen as judge on Project Runway soon
She is also filming the second season on Quantico
New Delhi:
There are few worlds left for actress Priyanka Chopra to conquer - she's been Miss World, risen through the rank and file of Bollywood winning a National Award on her way up, starred in American TV, presented an Oscar, made the Time 100 list and has her first Hollywood film out next year. She's probably the busiest actor currently working anywhere - at one point, she was filming
Quantico
,
Jai Gangaajal
and
Baywatch
all at once. In an interview with Star World, Priyanka, 34, spoke about her ascent.
Of starting out in showbiz, Priyanka said: "I was never the kind of a person who had to be put in a box. I love to challenge the status quo, to pursuit an idea, a dream that I had for myself. I always wanted to give those thoughts a shot. I've been in the public since I was 17-years-old and
it's really all I've known
. Being crowned Miss India and then Miss World, suddenly I went on from becoming an 'aeronautical engineer', carefree teenager to standing on a world stage, where I have to have a point of view on probably the most important world events."
Quantico
, the show that introduced her to America, stars Priyanka as secret agent Alex Parrish, a role that wasn't meant to star an Indian actor. "I went to Los Angeles, read about 26 scripts that they (the producers) gave me.
Quantico
is my favourite show because it is the kind of show I would want to watch. Of course, Alex Parrish (the protagonist of
Quantico
) wasn't written for an Indian girl. And I went in there, met them, auditioned and they changed the part to it being an Indian girl. They loved what I did.
Quantico
was commissioned for 13 episodes and it went on for 19 episodes and went on to 22 episodes and finally I said: 'Stop. We've got to stop because I still have to do my films,'" said Priyanka.
Her headlining performance was an instant hit, fetching her People's Choice Award. "Wherever I met people, around the world, whenever I landed back to India, every time someone tweeted to me or talked about me or the fact that I won the People's Choice award in America and the kind of support I got from Indian demographic and the viewers who watched
Quantico
in India - it was so overwhelming. I did not expect that if I would do something on television that too in India, that too in English language, it will have the success it did. I'm so grateful and extremely psyched about it," said Priyanka of the extraordinary adulation she receives.
Priyanka Chopra is currently filming the second season of
Quantico
, in which her character
graduates from FBI rookie to CIA agent
.
Priyanka's Baywatch
, co-starring Dwayne Johnson and Zac Efron, is slated for 2017 release.
Priyanka will also judge
one of America's most popular fashion reality shows,
Project Runway
. She is also part of the United Nation's Global Citizens project and will co-host the Global Citizens concert soon with Usher and other celebrities.
Watch Priyanka Chopra in a special conversation with Star World: