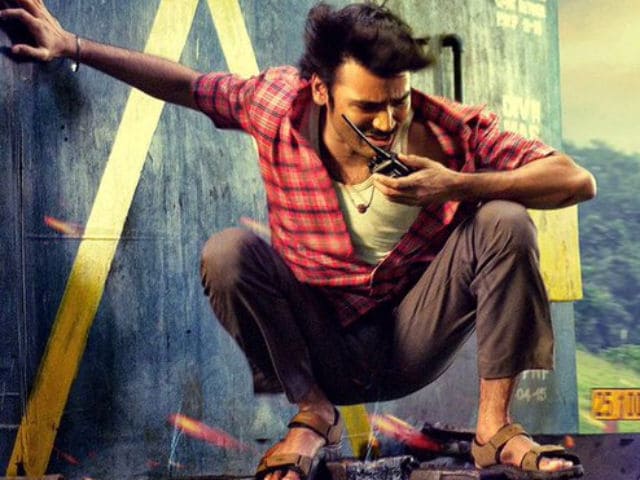 Highlights
Dhanush plays the role of a train pantry boy in Thodari
Keerthy Suresh stars opposite Dhanush in Thodari
Thodari is India's 'first film shot entirely on a train'
Chennai:
Director Prabhu Solomon has carved a niche for himself with his films based on unusual subjects and locations. While in Kumki, the lead was a mahout, in Mynaa, the lush deep jungle locations captured our imagination. His last film
Kayal
haunted us with the tsunami backdrop.
Now, the director has chosen a train as the location of his film
Thodari
( which means train in Tamil) and his hero, Dhanush plays the role of a train pantry boy. Keerthy Suresh, the female lead, plays assistant to a make-up artist. Prabhu Solomon revealed how Dhanush took life threatening risks for India's first film shot entirely on a train and how he was perfect for the role.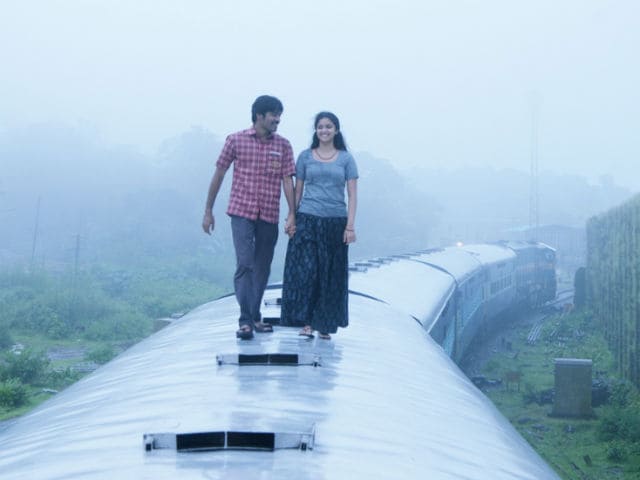 When Prabhu was asked why he chose such an unusual subject, he said: "A train reflects an entire society with every class of people travelling in it. It has always fascinated me because it's a like an entire travelling village or town. Thodari is the story of a pantry boy played by Dhanush and happens on a Delhi- Chennai train. Though it has elements of realism like all my films, it's a complete commercial action-romance film."
Prabhu also said that this script has been in his mind ever since a 1992 trip to Delhi and Ghaziabad by train. "After college, I was posted as supervisor in the Thermal power plant at Ghaziabad for four months. I travelled from Chennai to Delhi on the Grand Trunk Express and the events and people on the 2-day journey inspired me to make
Thodari
," said Prabhu.
Shooting on a train is a tough proposition but Prabhu never shies away from a challenge. He agrees it was very difficult and credits
Dhanush
for the risks he took.
"This is India's first film shot entirely on a train. Many films feature trains in part or with the help of sets. But we shot for 110 days in trains, travelling in open good wagons with our heavy filming equipment like cranes. Once, in the middle of a jungle, the train stopped for a signal and the entire crew, including Dhanush, could feel the total silence of the jungle with insects buzzing around, since we were in an open Goods wagon loaded with our equipment," said Prabhu.
"Dhanush has taken some life threatening risks for this movie. For some shots, he had to run on top of a moving train (made slippery by falling rain). It was highly dangerous. Moreover, when a bridge came, Dhanush had to keep in mind the approaching girders trains pass under, which are just one and a half feet above the train's surface. He had to be careful to lower his head just before the girder came. There is even a shot where he climbs onto a helicopter from the top of a moving train. But Dhanush was game for everything. In fact, when I told him the one -liner he said immediately, 'Let's do it'," added Prabhu.
The actor outshines the star
Dhanush is an Indian star who will soon be seen in Hollywood. Did Prabhu make any changes to integrate his star image into the film? "No. When Dhanush came on board, he told me, 'You have introduced many newcomers successfully. Treat me like a new face too.' In
Thodari
, you will see Dhanush, the actor not the star. He plays the character of Poochiappan, a pantry boy in a train. The minute I gave him the costume, the transformation was complete," said Prabhu.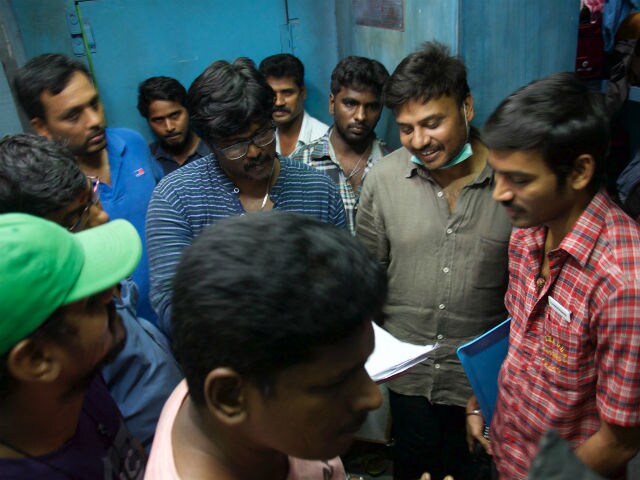 As a director, Prabhu is known for his recces of locations and extensive homework in the pre-production stage with results showing in the realism on screen. For
Thodari
too, he spent months preparing.
"I travelled on long train journeys and with permission of pantry vendors. I filmed them and how they work and sell tea, coffee and food items. I made a video and gave it to Dhanush to study their mannerisms, language and working style. All through the 110 days of the shooting, I kept a pantry boy with me in the unit to give us tips and offer any corrections in the portrayal. Dhanush studied the video a week before the shoot and completely slipped into the role. His grasping power is immense and unique," said Prabhu.