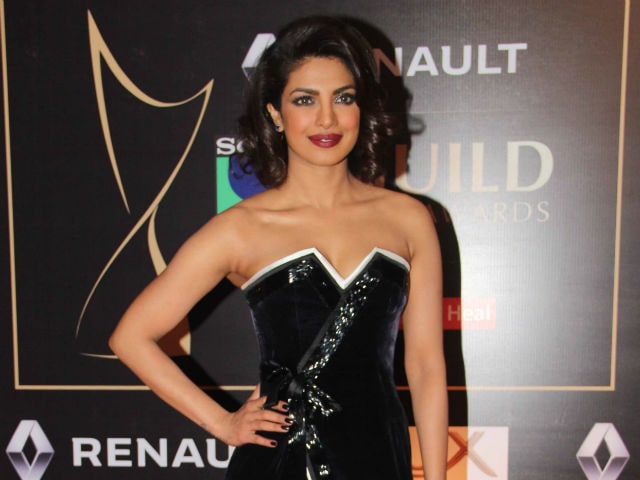 Mumbai:
The Oscars have given the world some of the most staggering style moments. From glorious hued Elie Saabs to sharp, asymmetric cuts from Dior and Valentino and embellished creations - striking and custom-made looks have taken the fashion industry by storm. With Priyanka Chopra being announced as a presenter at the upcoming Academy Awards, we are waiting with bated breath to see what she steps out in. And since we know she has a crazy schedule, we decided to help her choose the perfect Oscar dress, courtesy some spectacular designs by India's top couturiers:
Farah Sanjana
Lightweight gorgeous bejeweled tulle gown is what I feel will look fabulous on her at the Oscars. The inspiration for this dress comes from the new sensibility of today's woman who has learnt to look after her personal security without compromising her sense of style or femininity.
Raghavendra Rathore
A dark coloured slim
bandhgala
jacket in Banarasi handloom silk with light embroidery paired with a plum Duchess satin skirt. A perfect ode to the weavers in Banaras while keeping an indigenous Indian look on a global stage. That would be my pick for her.
Rick Roy
I am sure the world wants to see her in Indian wear, but I think she should wear a gown that shows off her stunning body. She would look lovely in a white gown with panels of white frosted Swarovski crystal sheets. I have given the panels at the exact curve points to accentuate her curvaceous body and a major train that should drag behind elegantly.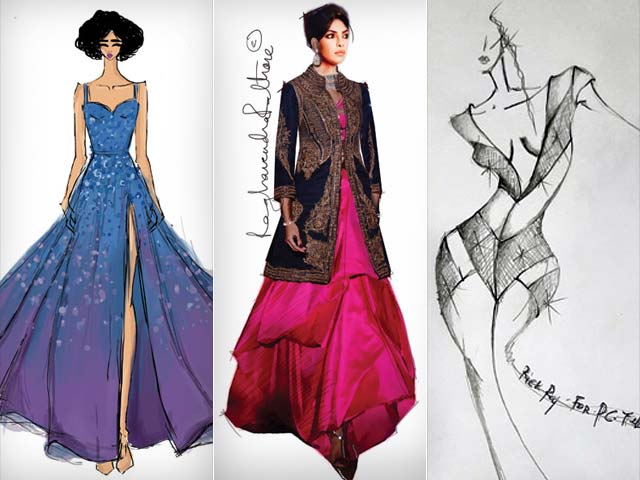 Swapnil Shinde
Priyanka is a trendsetter in every sense of the word, and a short dress, entirely encrusted with Swarovskis, will definitely be something that everyone will remember. A layered organza gown in lavender can also be perfect for her debut on the Oscar stage, as it has the right amount of drama and volume!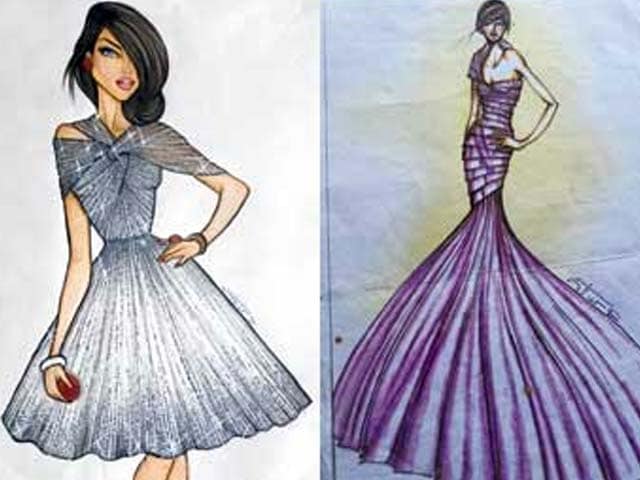 Neeta Lulla
The mark of an Indian actor like Priyanka Chopra going global on a platform like Oscars is a proud moment for our country. To represent the true essence of modern India, hypothetically her attire should be the saree. In the pastel tones, the oyster or champagne colour and in vibrant tones, a crimson red would work best with her personality. The saree adorned in its classical form draped snugly over the body would give her the same sensuality as that of a firm fitted gown. A sweetheart neck backless blouse embellished with Swarovski crystals would add to the elegance of the saree. Vintage jewellery, preferably chand balis or emeralds set in diamonds, would work as perfect accessory.
Kunal Rawal
I don't think Priyanka should feel the pressure to wear anything traditional. She's representing us as an Indian and that is more than enough. She does wear Indian silhouettes really well though, and seeing her sport a modern day take on the saree, maybe with an intricate kind of embroidery or work or a sexy blouse, would be a delight.
Rocky S
Priyanka's style is very summery and sexy. She knows she has an incredible figure and loves to show it off, she also has an impeccable sense of dress that makes her the epitome of femininity. From shiny golds to subtle naked dresses, from LBD to bold colours, from fitted to drapy, and from sexy to boxy, she can carry it all. And since she never fails to experiment with her looks at national or foreign events, I would give her a blend of Indian drapes and western cuts and the overall look will have a contemporary print, texture and pattern.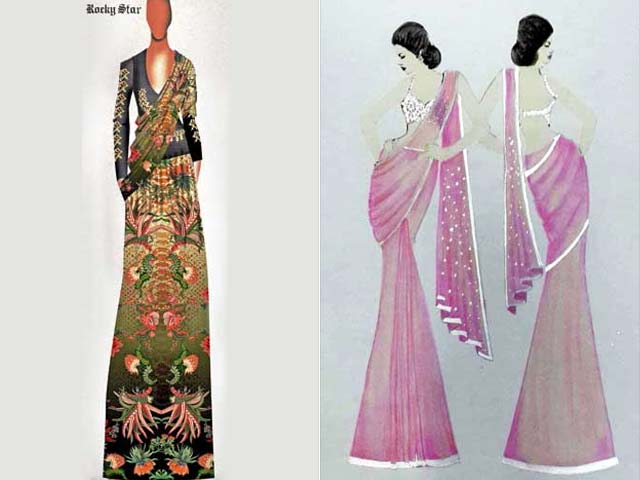 (This story has not been edited by NDTV staff and is auto-generated from a syndicated feed.)