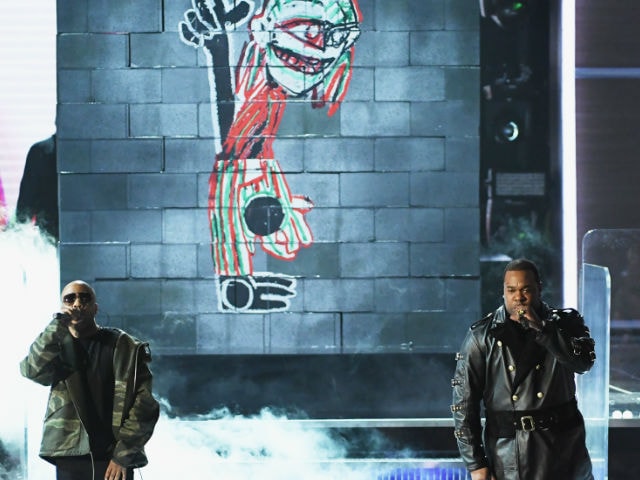 Highlights
Busta Rhymes critiqued Trump in a performance and mock speech
"Want to thank President Agent Orange for perpetuating all the evil"
Joy Villa wore a dress with Trump's campaign slogan embossed on it
New Delhi:
Musicians at the
59th Annual Grammy Awards
took a cue from actress Meryl Streep and raised their voices not just in song but also in scathing criticism of US President Donald Trump's policies. The most noteworthy features of this year's very politically-charged Grammys were a celebrity outfit emblazoned with President Trump's campaign slogan and a parody speech mocking 'Agent Orange.' In the most epic moment of the show, hip-hop legends A Tribe Called Quest, and rappers Busta Rhymes and Anderson .Paak used their performance to skewer Mr Trump's reviled anti-immigrant stance. "I just want to thank President Agent Orange for perpetuating all the evil you've been perpetuating," Busta Rhymes said in a mock award acceptance speech, reports news agency AFP.
"We come together! We the people!" he shouted as fellow performers knocked through a wall - a reference to Mr Trump's vow to build a barrier along the US-Mexican border. More than a dozen people, many appearing to be of Middle Eastern heritage and some wearing veils, walked proudly but silently toward the stage during the performance.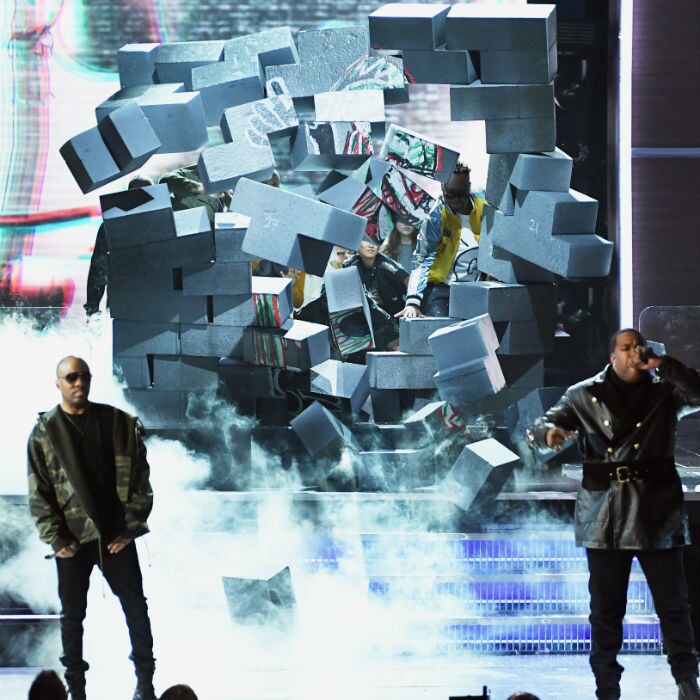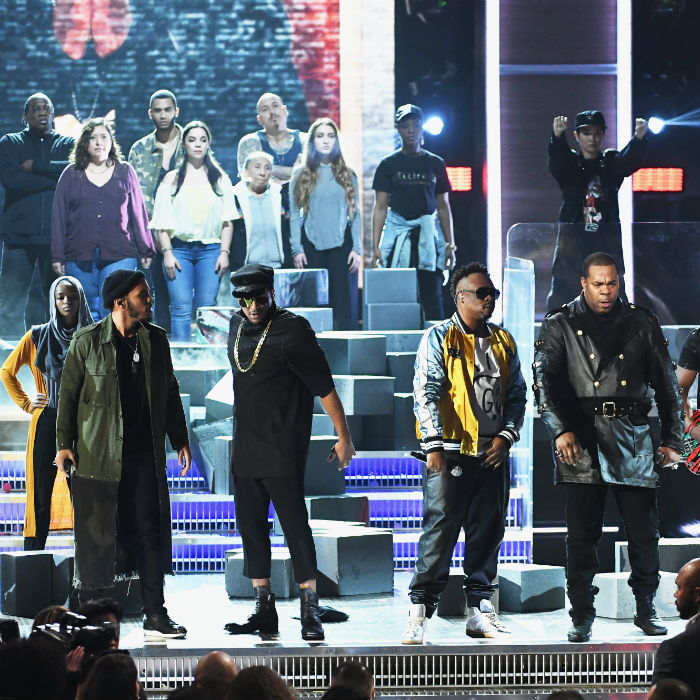 The tone was set at the very start by host James Corden who, in his opening number, rapped: "Live it all up because this is the best/And with President Trump, we don't know what comes next."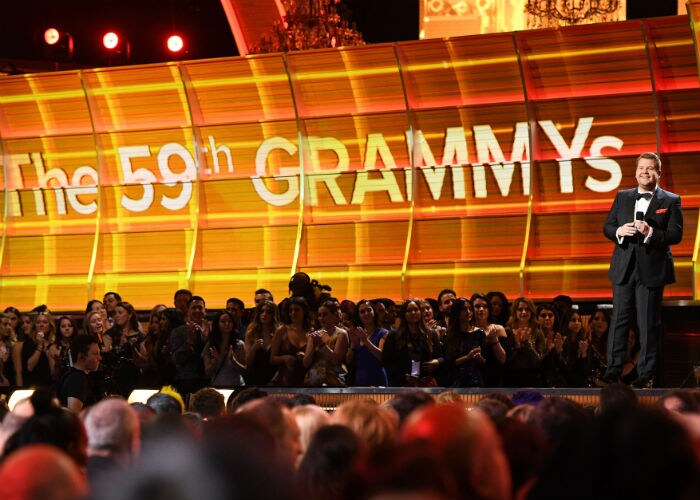 Beyonce, whose performance will live forever on the enthralled Internet, picked up two awards on Sunday evening. While accepting the Best Urban Contemporary Album for Lemonade, Beyonce made a subtle political reference. "It's important to me to show images to my children that reflect their beauty so they can grow up in a world where they look in the mirror - first through their own families, as well as the news, the Super Bowl, the Olympics, the White House and the Grammys - and see themselves," she said. The singer, who song Formation is overtly political, is pregnant with twins and has a five-year-old daughter.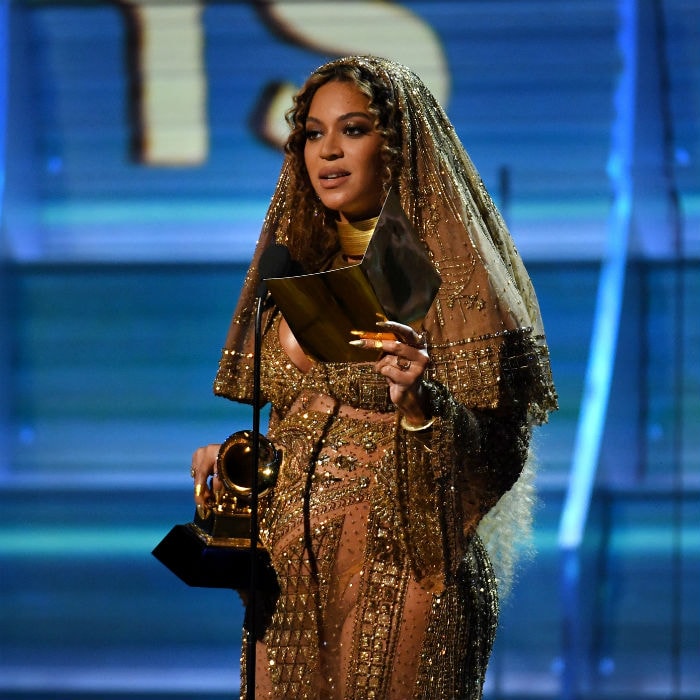 Meanwhile, singer Joy Villa appeared to make a pro-Trump statement in a red, white and blue dress that said 'Make America Great Again' - Donald Trump's campaign slogan - on the front and a glittering silver 'TRUMP' across the hem.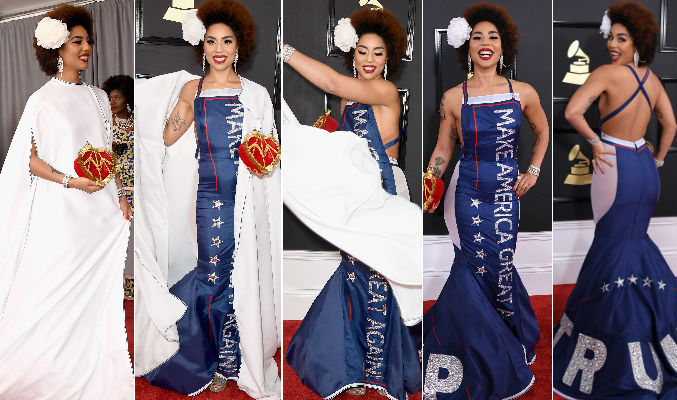 Nobody was a fan.
Adele was the big winner at the Grammys, held in Los Angeles on Sunday night/Monday morning. The 25-year-old singer
won five awards this year
, among them the big three - Album, Record and Song of the Year.
(With AFP inputs)