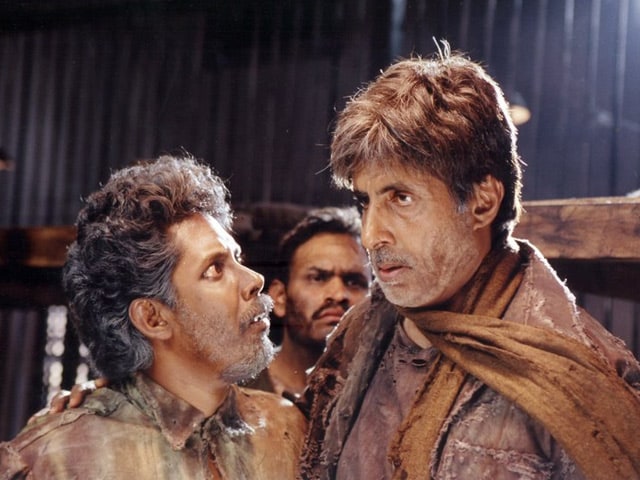 Mumbai:
Like many talented actors in Mumbai, he could never be recalled for his screen appearances by his name but now after his death, Ashraful Haque is finally being identified by his name. Some of the directors who worked with him recall their experience working with the departed soul.
Ashraful, who died on February 17, has been best remembered for his small but striking appearances in Mrig Lamba's
Fukrey
, Anurag Kashyap's
Gangs Of Wasseypur
, Anant Mahadevan's
Red Alert: The War Within
, Abhinay Deo's
Delhi Belly
and Tigmanshu Dhulia's
Paan Singh Tomar
. (Also Read:
Actor Ashraful Haque Dies in Mumbai
)
Tigmanshu Dhulia:
I am very, very saddened to hear of Ashraful's demise. He was from Assam. While shooting we constantly discussed Assam politics. He was a very good actor. I will always remember him as an actor who wanted it excel. Goodbye my friend, will miss you.
Abhinay Deo:
He was very professional and had a very realistic and natural approach to acting. He quickly understood what I required and adapted himself to the role and the kind of performance which he gave was perfect. I had no idea he was so unwell. It is very sad to lose someone from the film fraternity and that too someone I had so enjoyed working with. After
Delhi Belly
I called him for a few ads. He was a thinking actor. He shall be missed.
Anant Mahadevan:
Ashraful played a key role of a Naxal in my film
Red Alert: The War Within
. One look at him, and I knew he would blend perfectly with the rugged realistic feel of the true-life story. He was quite a trouper. He roughed it out in the tough jungle terrain. Ashraf was an actor first and till the last. He was unaffected by the posturing of Bollywood. A complete natural. It's really sad to see a promising career cut short so rudely."
Mrig Lamba:
I had got him through the casting agent. Once I saw him I knew Ashraful was perfect to play the part of Smackiya. I tested numerous actors for the role but Ashraful just walked away with the role. I feel sad. It's a loss for our cinema. Actors like him are absolutely rare but unfortunately like many talented actors in Mumbai he never got his dues in Bollywood.