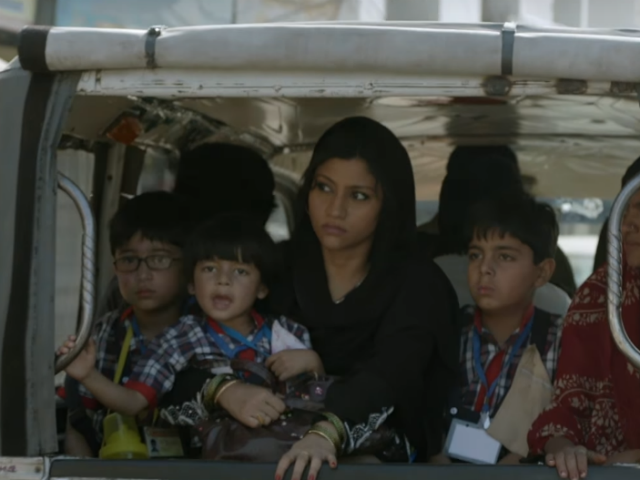 Highlights
The film was denied theatrical release by CBFC for its sexual content
The film stars Konkona Sen Sharma, Ratna Pathak in lead roles
Lipstick Under My Burkha deals with female sexuality
New Delhi:
Filmmaker Prakash Jha's movie Lipstick Under My Burkha, which was denied theatrical release by the Central Board of Film Certification for its sexual content earlier this year
, may get an adult certification soon, reports news agency IANS. The Film Certification Appellate Tribunal has directed the Censor Board to grant
Lipstick Under My Burkha
an 'A certificate' after 'voluntary and some additional cuts and deletions'. The film, directed by Alankrita Shrivastava, stars Konkona Sen Sharma, Ratna Pathak, Aahana Kumra and Plabita Borthakur in lead roles.
Lipstick Under My Burkha
, which premiered at the Tokyo and Mumbai Film Festivals, won the Spirit of Azia Prize and Oxfam Award for Best Film on Gender Equality.
Lipstick Under My Burkha deals with female sexuality
and is set in small-town India. The film was rejected by the Censor Board because of 'explicit' content and also because it is 'lady oriented'. However, the makers of the film said that the movie is about 'emancipation and assertion of women rights, culminating in their liberation and empowerment.'
On Tuesday, the Film Certification Appellate Tribunal observed that the Censor Board 'misdirected' themselves in denying certification. The press note, issued by the FCAT, reads: "As a matter of general approach if the aspect of sexual desires and their expression is sensitively handled without bringing coarseness, vulgarity or obscenity, pandering prurient tendencies, then it is not to be disallowed."
"We cannot lose sight that there is a thin line between creative and artistic expression being depicted in a natural sex scene. The same can be obliterated if the sexual scenes are continued for a long duration which may not be necessary or integral to the film. Besides, it would then infringe the guidelines requiring such scenes to be kept to the minimum," reads the statement.
(With IANS inputs)