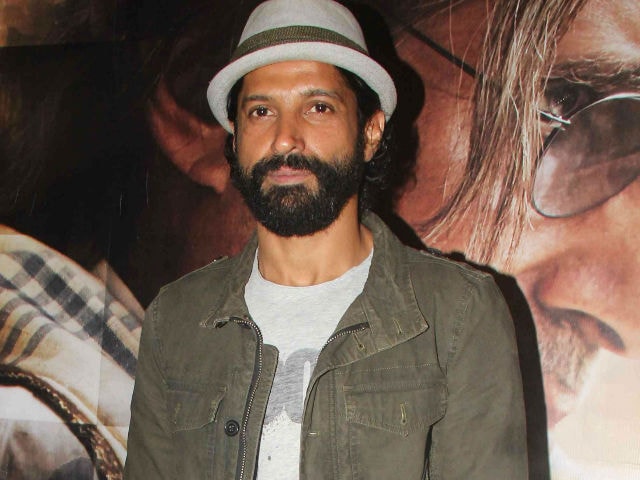 Mumbai:
Actor-filmmaker Farhan Akhtar said that he supports actresses, who want to work on a wage system that will bring them at par with their male co-stars.
The
Bhaag Milkha Bhaag
actor said that he will oblige to the wage system demand, if any actress asks for it while he is casting her.
"I read recently somewhere that there are many female actors, who said they would want to work on a wage system that works even for men and I completely support them. If I want to cast them and they say that to me, then that's what I'll give them. But I can only speak about myself in relation to casting for a film," Farhan told reporters. (Also Read:
Sharmila Tagore Calls For Equal Wages, Says Times Are Changing
)
Commenting on the issue of pay inequality in Bollywood, Farhan said that the actresses have a right to say 'no' if they think they are being paid less.
"It's a personal choice. I can never force you to work in my film for a certain amount of money. You have to say yes. But if you don't say yes, then you won't work. This is a personal decision and I cannot comment on someone's personal choice to say what they are happy with and what they are not," he said.
The actor was speaking at the launch of a new range of deodorants, which has partnered with Farhan's foundation MARD (Men Against Rape and Discrimination) to spread awareness about gender equality.
Of the objectification of women in Bollywood films, the 41-year-old actor said it is a personal choice to do such roles or not.
"Every person has the right to think about himself. If you are asked to do a role which might objectify you, don't do it. You do have the choice of saying no. I do believe they have the right and the choice to be able to change it themselves," he said. (Also Read:
Do the Math, Doesn't Make Sense, Says Sonam Kapoor on Wage Equality
)
The
Rock On!!
star also believes that the film industry thrives on talent regardless of gender.
"The atmosphere in the film industry has always been based on talent. If they are talented then irrespective of whether they are men or women, they will always do well and will always be appreciated," he said.