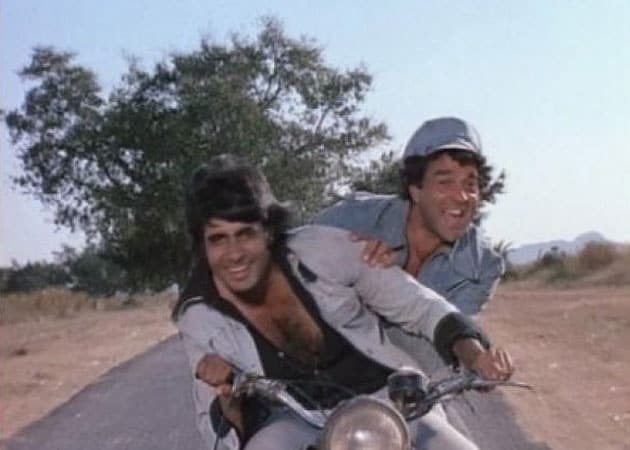 Highlights
With the economics at the box office changing over the years, the Hindi film industry has seen a sea change. Unlike in the past, the business of Bollywood now boils down to the first weekend after release, with the first three-day collections paving the way for a film's success or failure. With big banners and production houses blocking weekends and important and lucrative dates many months in advance, hardly any week goes by that does not see more than one films lined up for release.
D-Days
Says a source, "Big producers have started blocking dates like Diwali, Christmas, Eid and Independence Day well in advance so that other films do not clash with them. However, with the number of films increasing, it is a rare case when you see a solo release on a Friday. Other films have to constantly push their release dates to avoid clashing with the other biggies." With the most recent instances of Jab Tak Hai Jaan clashing with Son of Sardar or Chennai Express narrowly avoiding a dash with Once Upon Ay Time In Mumbai Dobaara!, one can only wonder what the fate of smaller films would be amidst this rat race.
The long wait
No wonder that films like I Love New Year, Ragini MMS, Ungli and Hate Story 2 seem to be stuck in the rut. Even Sunny Deol's Singh Saheb The Great saw a similar push after the makers failed to finalise a specific release date. Subhash Ghai's Kaanchi and the 3D version of Sholay, which was initially set to release in August, had to be pushed back by several months.
Star power
Trade analyst Vikas Mohan says, "It is the classic case of might is right. There are no ethics. The bigger films try and manipulate the release dates and the exhibitors. The sole aim for them is to be successful at any cost and smaller films suffer in the process. The most practical thing for the smaller films would be to see get the maximum overflow." Says Amod Mehra, "There are 52 weeks in a year and barring the IPL period and exam time, only 36 weeks remain. With about 125 films, the clash is inevitable. Also the dadagiri by top stars who start blocking dates make it difficult for smaller films to get a release window."
Mumbai:
With the economics at the box office changing over the years, the Hindi film industry has seen a sea change. Unlike in the past, the business of Bollywood now boils down to the first weekend after release, with the first three-day collections paving the way for a film's success or failure. With big banners and production houses blocking weekends and important and lucrative dates many months in advance, hardly any week goes by that does not see more than one films lined up for release.
D-Days
Says a source, "Big producers have started blocking dates like Diwali, Christmas, Eid and Independence Day well in advance so that other films do not clash with them. However, with the number of films increasing, it is a rare case when you see a solo release on a Friday. Other films have to constantly push their release dates to avoid clashing with the other biggies." With the most recent instances of
Jab Tak Hai Jaan
clashing with
Son of Sardar
or
Chennai Express
narrowly avoiding a dash with
Once Upon Ay Time In Mumbai Dobaara!
, one can only wonder what the fate of smaller films would be amidst this rat race.
The long wait
No wonder that films like
I Love New Year, Ragini MMS, Ungli
and
Hate Story 2
seem to be stuck in the rut. Even Sunny Deol's
Singh Saheb The Great
saw a similar push after the makers failed to finalise a specific release date. Subhash Ghai's
Kaanchi
and the 3D version of
Sholay
, which was initially set to release in August, had to be pushed back by several months.
Star power
Trade analyst Vikas Mohan says, "It is the classic case of might is right. There are no ethics. The bigger films try and manipulate the release dates and the exhibitors. The sole aim for them is to be successful at any cost and smaller films suffer in the process. The most practical thing for the smaller films would be to see get the maximum overflow." Says Amod Mehra, "There are 52 weeks in a year and barring the IPL period and exam time, only 36 weeks remain. With about 125 films, the clash is inevitable. Also the
dadagiri
by top stars who start blocking dates make it difficult for smaller films to get a release window."