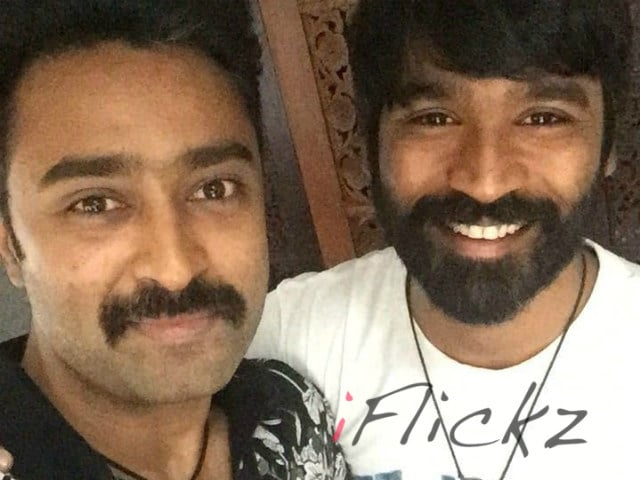 Highlights
Dhanush's Power Pandi is currently being shot in Chennai
'He's totally passionate about his work. It's infectious,' said Prasanna
Power Pandi co-stars Prasanna and veteran actor Raj Kiran
Chennai:
The multi-tasking Dhanush has been exploring different facets of cinema in various ways - as an actor, singer and lyricist to even being a producer. A well-known name across Kollywood and Bollywood, he has also entered Hollywood now. People have learnt to expect the unexpected from this National Award-winning actor. He is already creating a buzz as he makes his debut as a director with
Power Pandi
. In an exclusive chat with Prasanna, one of the lead actors, we discover how confidently Dhanush is wielding the megaphone.
Power Pandi
became a trending topic on social media soon after it was announced.
The film's poster reveals a re-invented veteran actor Raj Kiran
who was also the hero of Dhanush's father Kastoori Raja's debut direction,
En Rasavin Manasile
. Prasanna, who is a contemporary actor and friend of Dhanush, is considerably impressed by his director persona.
The project is being kept under wraps even as the shoot is going on in Chennai for the past few days, inside a house. Speaking about how he came on board the project, Prasanna recalls, "I got a call from one of Dhanush's associate directors saying they wanted me as part of Dhanush's Wunderbar Films production. When I went to meet him, I was pleasantly surprised to know that Dhanush himself would be directing. He told me about the film and said, 'you were my first choice for this role. I will be more than happy if you come on board.' Dhanush is an accomplished actor and producer and has made a name all over the country. I was only too happy to be part of his debut direction."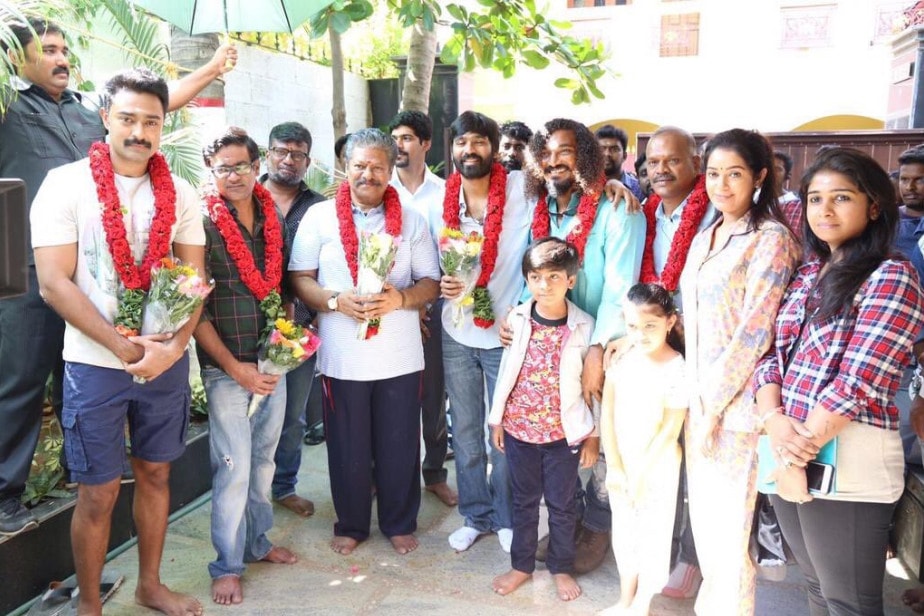 Apparently, Dhanush left no stone unturned to accommodate Prasanna, "I have 2 other films, (with Mysskin and Susi Ganesan) on hand which need me to grow a beard. But Dhanush was very understanding and worked the dates without a clash. He concentrated onfirst shooting my portions with a clean shaven look so that I could grow my beard and then join the other film shoot. The leftover portions, he said he would shoot later. With him being so accommodating, I was only too happy to say yes."
Ask him about his experience on the sets, and Prasanna smiles, "Dhanush is perfect director material. He has direction in his genes. His dad Kastoori Raja and brother Selvaraghavan are both consummate directors. Dhanush himself has worked with the best directors across the country in both Kollywood and Bollywood and is now entering Hollywood. His vast experience and learning has empowered him further with the knowledge of how to make a movie. And his prowess is clearly visible on the sets."
Prasanna reveals how meticulously Dhanush plans the shooting schedule. "He is very assured and calm. I have never seen him fumble even once. He comes on the sets 3 hours in advance to oversee and plan the day's work. The sheer energy he exudes to the cast and crew is something to be seen and experienced. He's totally passionate about his work and it's infectious. It's a very warm atmosphere on sets," he said.
On sets with Dhanush, the director
The way he deals with his actors and team is something that impresses Prasanna. "I have never seen him lose his cool. He's very clear about what he wants. Before a shot, he talks to the cameraman and actors individually and explains why he's using certain shot lengths, camera angles and movements. He arms us with the full knowledge of the shot and then gives us space to perform. All this is very helpful. In fact I feel a greater responsibility to fulfil what he wants as a director, because he's also an actor. He has a certain picturisation in his head and would have worked it out mentally. So while performing, I have to understand the various nuances he would have thought of and try to deliver my best," he added.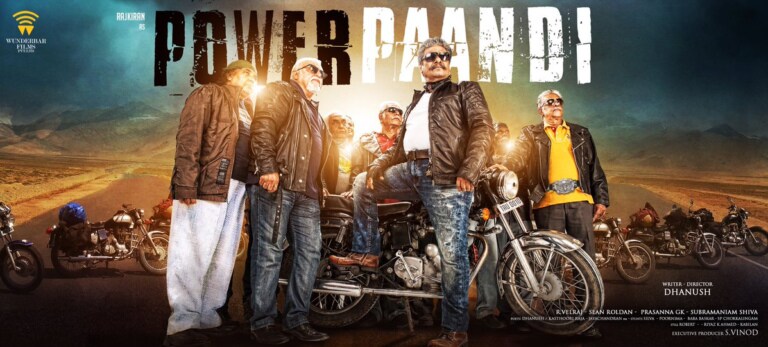 Dhanush is also very particular about the look and body language of the characters. A poster of the film shows Raj Kiran with a group of aged bikers. This is a completely new look for Raj Kiran and has already taken viewers by surprise. Prasanna agrees: "Dhanush has transformed Raj Kiran completely. Even my character will be different. Dhanush has taken great care personally to oversee our looks, makeup and clothes. In fact, he spent an entire day overseeing the minute details of our look in the film with the technical team."
(Except for the headline, this story has not been edited by NDTV staff and is published from a syndicated feed.)