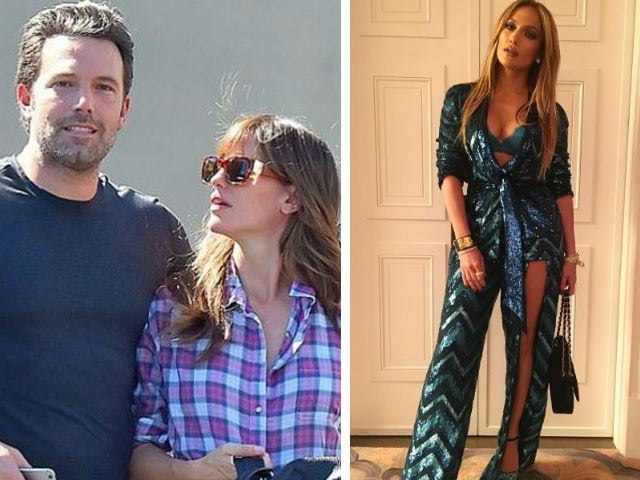 Highlights
The former couple was on the verge of getting back together
Ben's recent contact with Lopez has not gone well with Jennifer
Jennifer and Ben separated in June last year
Los Angeles:
Actress Jennifer Garner reportedly fought with her estranged husband and actor Ben Affleck after she caught him texting his former fiancee Jennifer Lopez.
The former couple was on the verge of getting back together, but his recent "contact with Lopez has thrown a wrench in their relationship", according to a source. The source said the incident happened when Ben was celebrating his birthday with Jennifer and their children in Montana last month, reports
aceshowbiz.com.
"(He) kept slipping away to check his phone, and Jen eventually began to wonder who it was he felt compelled to contact so often," the source said.
Jennifer is said to have uncovered a "text-fest" between Ben and Jennifer Lopez , and it led to a big fight between the two.
"Everyone thought she and Ben were on the road to reconciliation. But his reaching out to Lopez made her question what's really going through Ben's mind, not to mention his heart," the source said.
Jennifer Garner and Ben Affleck separated in June last year.
(This story has not been edited by NDTV staff and is auto-generated from a syndicated feed.)