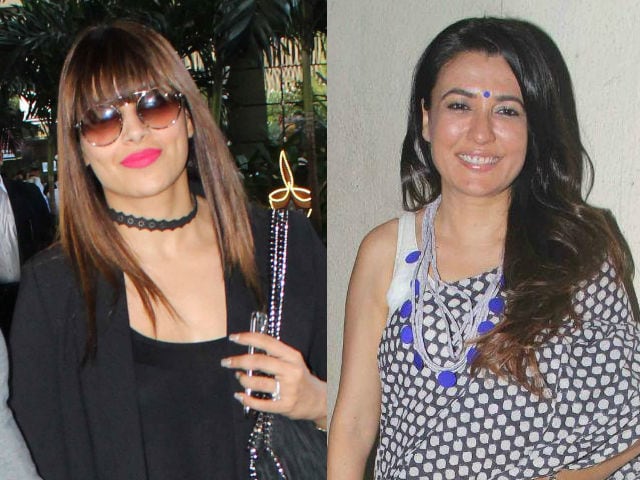 Highlights
Bipasha Basu tweeted she has to borrow money to buy eggs
Bollywood hailed PM Modi's move to demonetise currency notes
'Hats off,' tweeted Rajinikanth tagging PM Modi
New Delhi:
Prime Minister Narendra Modi's sudden announcement to scrap Rs 500 and Rs 1000 notes starting November 9 has put many people in a fix, celebs included. Bipasha Basu, for instance, had to borrow money to buy eggs:
Just borrowed money from @RockyStarWorld to buy eggs what a day!

— Bipasha Basu (@bipsluvurself) November 9, 2016
Television personality Mini Mathur, wife of director Kabir Khan, too found it difficult to manage some things:
Our family's collective buying power this morning is Rs 732. Now to break the baby's piggy bank

— Mini Mathur (@minimathur) November 9, 2016
Jokes apart, she also looked at a larger picture and highlighted:
Cant take a rickshaw today. It's got to be an uber with a payTM account. Terrible few days for daily wage earners#realproblems

— Mini Mathur (@minimathur) November 9, 2016
Meanwhile, celebrities have
hailed PM Modi's move to demonetise
Rs 500 and Rs 1,000 currency notes. They tweeted:
Hats off @narendramodi ji. New india is born #JaiHind

— Rajinikanth (@superstarrajini) November 8, 2016
PM Modi ji. Ball out of the stadium. Wohaaaaaa!!!! De monetisation is the right answer. Congratulations!

— Rishi Kapoor (@chintskap) November 8, 2016
A welcome bold&courageous step by PM Modiji towards nation building.Each 1of us shld cooperate in d larger interest of d nation #BlackMoney

— Anushka Sharma (@AnushkaSharma) November 8, 2016
PM Modi says the decision is to tackle black money menace. The now invalid notes can be exchanged from banks starting November 10, when new notes of Rs 500 and Rs 2000 will come into circulation. The invalid currency notes can be deposited at banks or post office between November 10 and December 30. After December 30, these can be deposited at the Reserve Bank with a declaration.