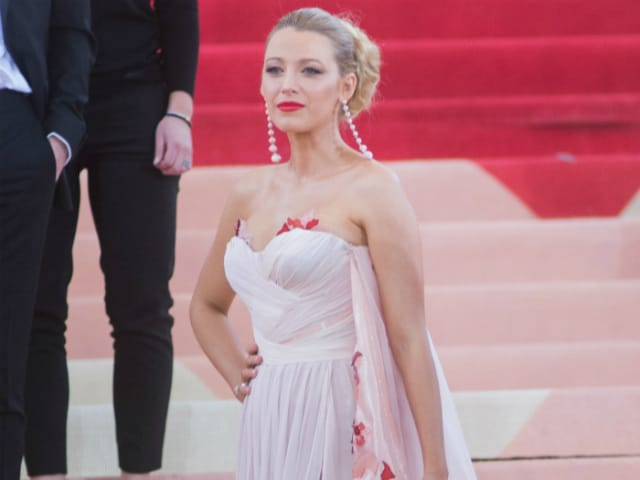 Highlights
"I didn't want to be an actor," said actress Blake Lively
Blake Lively Green Lantern, The Age of Adaline, Cafe Society
Blake Lively is expecting her second child with Ryan Reynolds
Los Angeles:
Actress Blake Lively has revealed that there was a time when she didn't want to follow her family traditional and join the film industry as an actress, reported femalefirst.co.uk.
Ms Lively is the daughter of actor Ernie Lively and wife Elaine, who worked as a talent scout.
The
Gossip Girl star
said that she once tried to stray away from films as all her family had worked in the movie industry.
"I didn't want to be an actor, because they were all doing it," Ms Lively told Marie Claire magazine.
"When you are the youngest of five kids, you think, 'Who am I?' If this is who they are, and they are shaping who I am so much, then who would I be? You strive for your own identity," she added.
The 28-year-old actress, who has a 17-month-old daughter James with Ryan Reynolds and is expecting her second child, had previously said she had to take a two-year break from acting as she was "exhausted both physically and creatively".