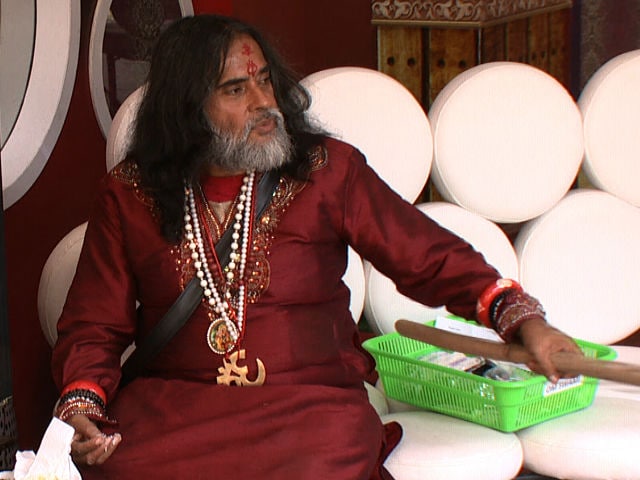 Highlights
The luxury budget task is over and celebs get access to their stuff
Swami Om and NItibha were named the weak links of the task
Bigg Boss 10 is hosted by Salman Khan
New Delhi:
Swami Om was his usual misogynistic self on last night's episode of Bigg Boss and captain Bani faced unrest in the ranks, but more about that later. Contestants on
Bigg Boss 10
were finally given access to basic amenities after the completion of their
luxury budget task
- Lock Down. Participants, currently divided in two teams Indiawale and Celebs, had their belongings locked down in a room to which they had very limited access and points were deducted based on the choice of necessary items they took.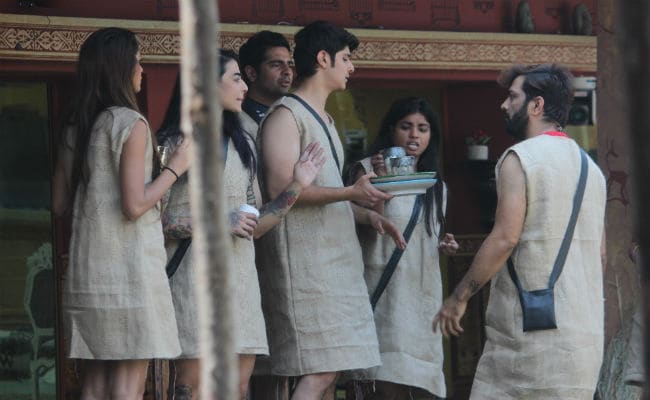 But no task is complete without tantrums, fights and accusations. After the task was completed, Bigg Boss asked the housemates to name two members who did not perform as well as the others. Swami Om and Nitibha Kaul from team Indiawale were named and while other contestants enjoyed the grace of Bigg Boss, Swami Om and Nitibha
did not get the post-task rewards
. Other members enjoyed a sumptuous meal arranged by Bigg Boss and were given access to their belongings but Swami Om and Nitibha were kept out of the celebrations.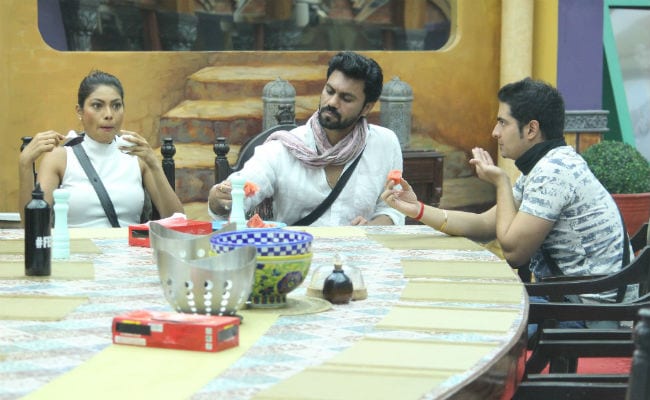 Meanwhile, Swami Om, who recently returned from a secret stay after his staged elimination, did not get into anyone's good books after he (quite unnecessarily) attacked Monalisa's character, slut-shaming her by saying that she's too close to Manu Punjabi, even though she's engaged. Recently, he created quite a scene when
he called Monalisa his 'premika'
. At that time, Manu defended the Bhojpuri actress, who on her part hurled abuses at Swami Om.
This time, Swami Om's remarks were shot down by celebrities like Lopamudra Raut, Rahul Dev and Rohan Mehra saying that he did not have the right or liberty to raise fingers at anyone's character.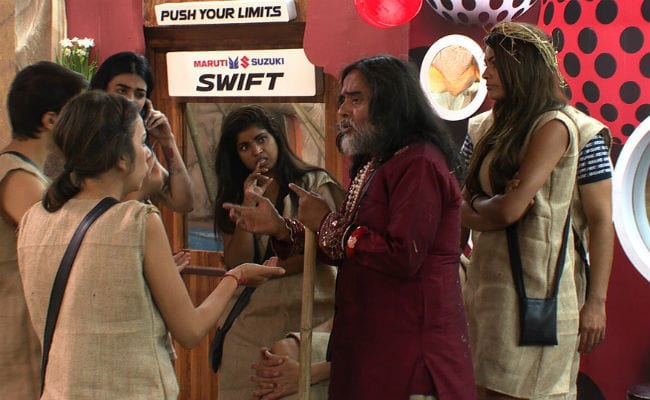 On another tangent, VJ Bani, who became the first captain of the house in season 10, faced
resistance from the members
. When she caught Manveer Gurjar asleep, she assigned him 20 push-ups as punishment but he simply refused. Bani's friend Gaurav tried to intervene but Bani shunned him aside. Swami Om too wiggled out of his punishment first by saying that he was meditating and not sleeping and then simply by saying that he refused to do the punishment just as Manveer.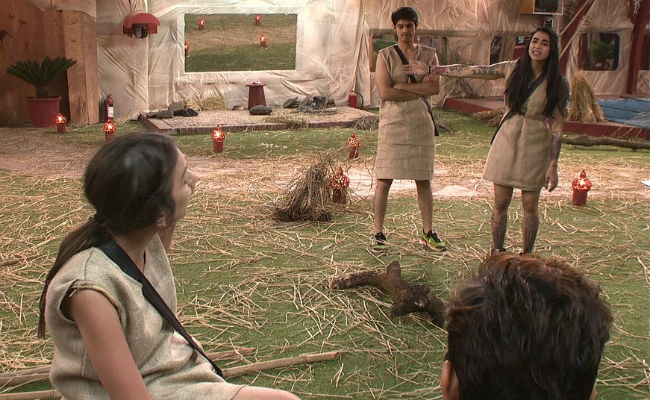 Currently 12 members inhabit Bigg Boss' house. Lokesh Kumari Sharma, Manveer, Manu, Nitibha, Swami Om make team Indiawale while the members of the celeb team are Gaurav, Bani, Karan Mehra, Rohan Mehra, Lopamudra, Rahul and Monalisa (real name Antara Biswas).
Bigg Boss
, hosted by Salman Khan, is based on the format of British television show
Celebrity Big Brother
.