Highlights
Swami Om distracts Rohan Mehra during the task
Gaurav and Bani fight again in tonight's episode
The contestants also celebrate Manu's birthday on tonight's show
New Delhi:
The
Bigg Boss 10
episode to be aired tonight begins with Swami Om's secret interaction with Bigg Boss. Swami Om tells Bigg Boss
he desperately wants to win captaincy
and Bigg Boss might as well simply declare him as the next captain. It is the second day for the
Toofan
task and the contestants wake up to the song
Mast Baharon Ka Main Aashiq
. Swami Om is no different on the second day of the task. In tonight's episode, Swami Om again stations himself in front of the igloo, so that he enters ahead of the others, and is not eliminated out of captaincy in turn. The tenth season of the controversial reality show currently houses contestants Manveer Gurjar, VJ Bani, Lopamudra Raut, Monalisa, Swami Om, Gaurav Chopra, Rohan Mehra and Manu Punjabi in the show.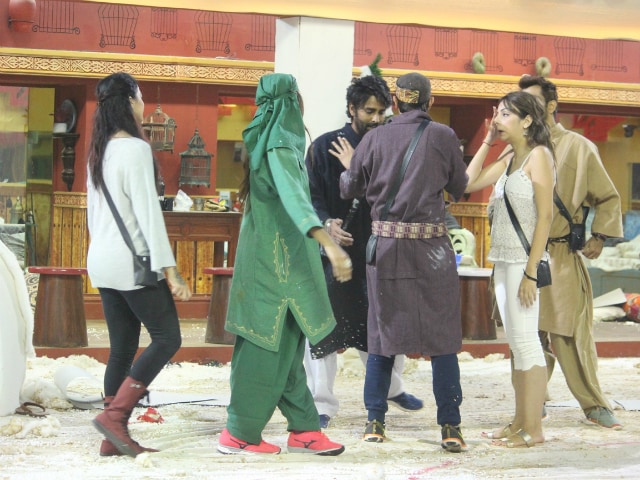 As the first
toofan
hits the garden area, VJ Bani rushes towards the tunnel to the igloo but turns out to be the last one to enter. She is eliminated and later tells Manveer that she wants him to win the task. She also adds jokingly that if Manveer fails to win, she shall nominate him for next week's eviction.
Bigg Boss instructs the contestants to draw a line around the igloo beyond which the contestants are not allowed to step in. After the fifth storm hits the house, Lopa and Swami Om argue over who will be eliminated. Bigg Boss interferes and disqualifies Swami Om, who in turn demands justice. However, Lopa is out of the game when the blizzard strikes for the sixth time - now the race is between Rohan, Manveer and Manu. Meanwhile, Manveer decides to back out of the game so that Manu can defeat Rohan.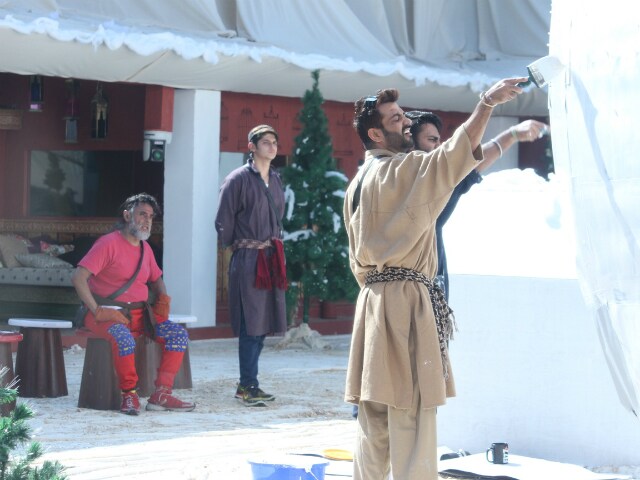 Swami Om just could not stay out of the game
for long and distracts Rohan when he was about to enter the igloo. Lopa and Gaurav, who too were watching the final run, reprimand Swami Om for disrupting the game. Swami Om takes shelter inside a blanket when Lopa, Rohan and Gaurav confront him about his behaviour during the task.
Tonight's episode also witnesses war of words between Rohan and the self-styled godman, and Gaurav and Bani. Tonight's episode ends with the contestants celebrating Manu's birthday with a cake sent by his girlfriend Piku.