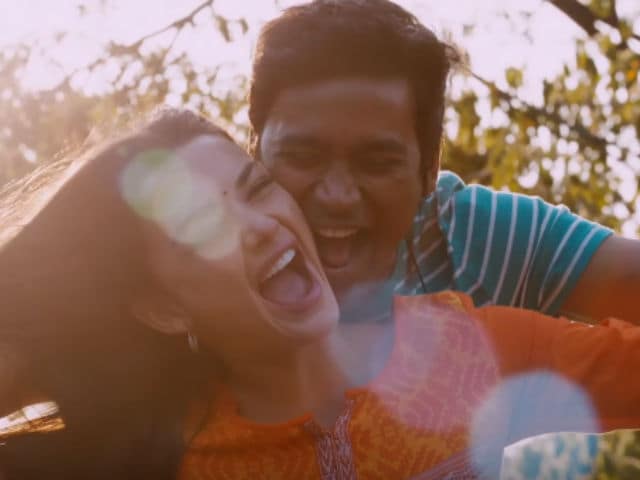 Chennai:
Actress Amy Jackson, who will soon be seen in
Thangamagan
, spoke about her role in the film.
Thangamagan
has been directed by Velraj and also features Dhanush.
In an exclusive interview with
iflickz.com
, Amy said: "I play the role of a teenager in the film. I really like that because in all of my films, I have played characters who are actually older than me in real life. So, it's nice to go back in time and also go through the ups and downs that teenagers face."
The actress also said that she is a huge fan of Dhanush and always wanted to work with him.
"I have always wanted to work with Dhanush. So, to work with Dhanush on a project like
Thangamagan
was like a dream for me. Also, Dhanush is one of a kind. There is nobody like him in this country. He is very talented. At the same time, he is very down to earth. To work with somebody like Dhanush is very inspiring. I have learnt so much after working with him," added Amy.
Amy, who began her career as a model, said that her journey since 2010 has been like a whirlwind.
"I never could have dreamt of what is happening now. I did
Madrasapattinam
and that was my first introduction to acting in India. I never thought that this is going to be my career. And obviously, I did it because it was a great opportunity. But now, it has turned into something else and we are here. I have great opportunities. Also, I have chosen roles specifically, to not get typecast or not have a shelf life in the industry," said Amy.
However, the actress added that her journey in the industry was quite difficult initially. After filming
Madrasapattinam
, she returned to England. But she said that she missed India and also missed being on the sets.
"I was 17 when I started off in India. Obviously, it was a different country. I didn't know anybody. Different language, food and climate. But I was happy to embrace it because I wanted to act. That was my focus. But it has been difficult. However, I am really happy that people seem to have accepted me in the industry. India is like my second home now and it's mainly because of the people here," said Amy.
In the interview, Amy also said that she credits a part of her success to her directors. The actress has featured in films like Gautham Menon's
Ekk Deewana Tha
, Shankar's
I
and recently in Prabhu Deva's
Singh Is Bliing
.
"My directors have made me grow as a person and an actor. Vijay (director of
Madharasapattinam
) is the reason why I am in this industry today. He is like my family. Also, working with Shankar sir for almost two and a half years on a project was simply great. I have also worked with Prabhu Deva, who is renowned in the industry. It's been a great experience. My directors have moulded me into an actress of today," said Amy.
Amy will also be seen in Atlee's
Theri
, and said that she had a great time working with the director. Moreover, the actress also said spoke about her experience of working with 'the fabulous Akshay Kumar' in
Singh Is Bliing
.
"Akshay told me that I had to be better than him in action scenes for
Singh Is Bliing
. But I told him, 'How can I be better than you in action?' So, he said that we'll work hard. I trained myself in kickboxing and mixed martial arts. But I liked it and I would like to continue doing more films like that," said Amy.(Also Read:
Amy Jackson: Singh Is Bliing is the Biggest Milestone of My Career
)
Finally, Amy also spoke about her projects in 2016.
"My Hindi project will start from February. It's directed by Sohail Khan and also stars a brilliant actor - Nawazuddin Siddiqui. I am a huge fan of Nawazuddin. It's a different combination. I am very excited about it," said Amy.
The actress will also be seen in Shankar's
Enthiran 2
, co-starring Rajinikanth. However, she refrained from disclosing details about the project, but added that she is very excited about it.
Watch: