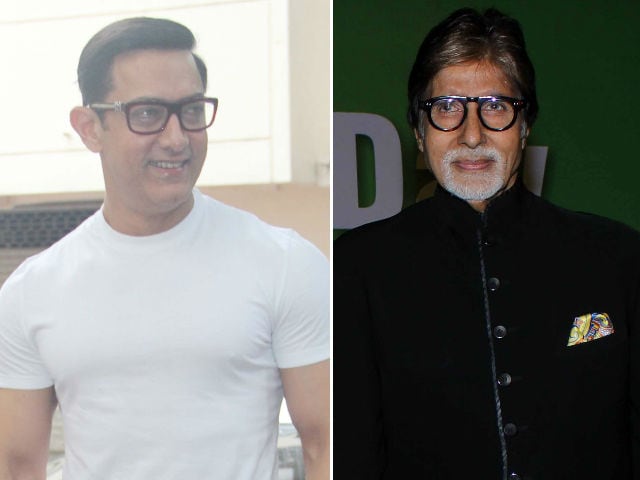 Highlights
This is the first time the two actors will work together
The film has been tentatively titled Thug
It is inspired by a best-selling crime novel
New Delhi:
If rumours are to be believed, actors Amitabh Bachchan and Aamir Khan will team up for the first time ever in Yash Raj Films' next project, to be directed by Vijay Krishna Acharya. The film has reportedly been tentatively titled
Thug
.
Early reports suggested that the makers of
Thug
were in talks with Hrithik Roshan, who apparently turned the film down due to some reservations. Subsequently, it was
speculated that Deepika Padukone
and Nawazuddin Siddiqui were joining the cast. However, it seems that Big B and Aamir will co-star in the film.
In spite of their distinguished filmographies and string of admired performances, the two actors have never worked together before and now that their names being attached to the film,
Thug
is being touted as a bigger project than it would otherwise be. A source told mid-day.com, "The makers are known to keep each of their projects under wraps till it gets rolling. Everyone associated with the venture has been told to keep mum till an official announcement is made. It is an ambitious project, no doubt."
Aamir has previously worked with Vijay Krishna Acharya in
the blockbuster action film Dhoom: 3
, which also starred Big B's son Abhishek Bachchan.
An official announcement of the casting is expected closer to when the shooting begins.
Thug
is being described as an action-adventure, inspired by novelist Philip Meadows Taylor's 1839 book,
Confessions of a Thug
. Set in the pre-Independence era, it chronicles the widespread 'thug' culture of that time.