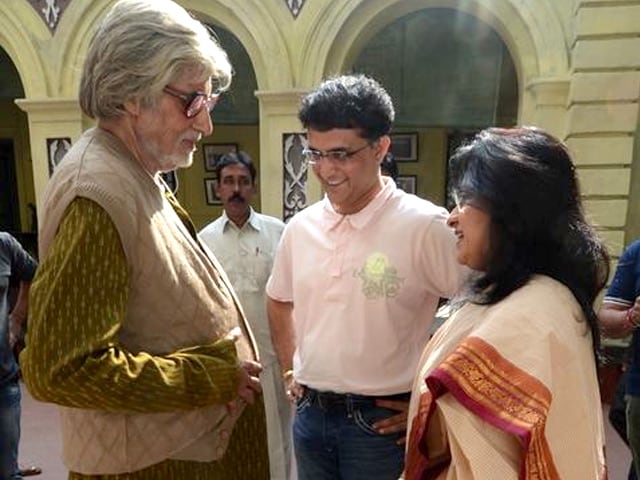 New Delhi:
"There have been some greats on set," wrote superstar Amitabh Bachchan on his Facebook page yesterday. A truer word was never spoken - or written, if you will.

Adding to the collective greatness of Shoojit Sircar's film Piku, which co-stars Deepika Padukone and Irrfan Khan and is currently being shot in Kolkata, was former Indian skipper Saurav Ganguly who dropped by with wife Dona.

Saurav, in pink T-shirt and jeans, greeted Amitabh Bachchan with a smile and a Namaste. Dona Ganguly wore a cotton sari.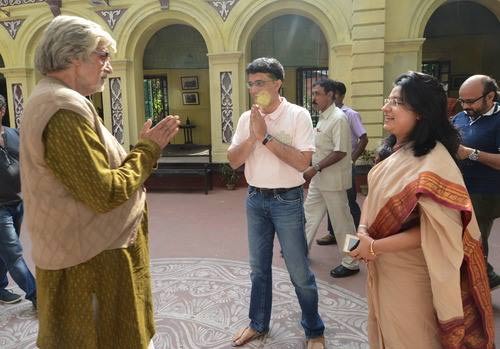 We suspect the Gangulys were ever so slightly fazed by Big B's appearance - pot-bellied and shaggy-haired for his Piku character.

Mr Bachchan and Dona Ganguly were spotted in animated conversation, while Saurav smiled into the camera.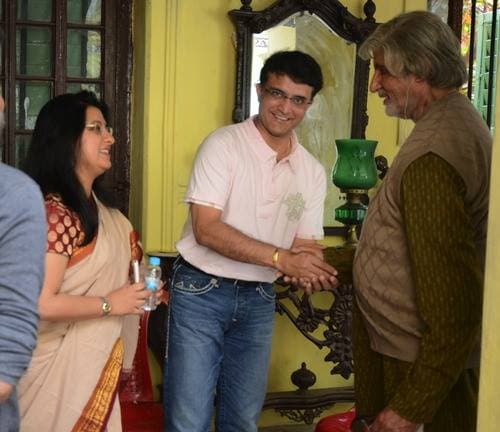 Amitabh Bachchan's co-stars in the film - Deepika and Irrfan - were not pictured. It's unclear if either were around when Saurav and Dona Ganguly visited.


Mr Bachchan, who lived and worked in Kolkata before making it big in showbiz, previously posted a series of photos from the filming of
Piku
that showed him cycling around various parts of town.
Piku is expected to release in April, 2015.