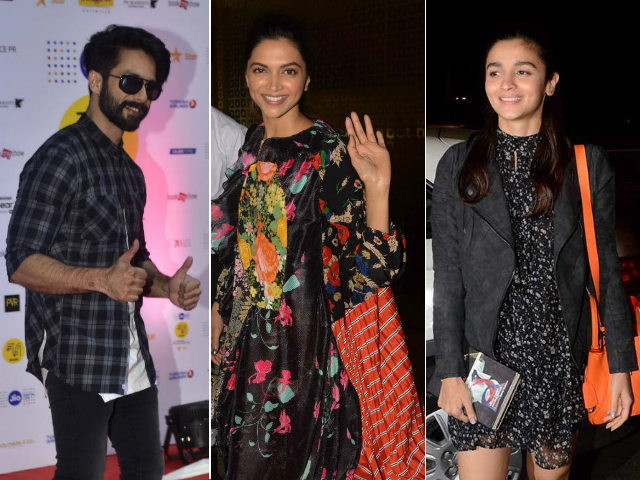 Highlights
Shahid will soon be seen in Vishal Bhardwaj's Rangoon
'There have been so many fantastic actors over the years,' said Shahid
'One learns from seeing their performances,' said Shahid Kapoor
Mumbai:
Actor
Shahid Kapoor says actresses Deepika Padukone
and Alia Bhatt are absolutely outstanding in their achievements as well as their performances.
"There are so many actresses over the years who've been absolutely outstanding in their achievements, in their performances. Maybe Nargis
ji
, Madhubala, Madhuri Dixit, Kajol - or among the contemporaries, people like Deepika, Alia. There have been so many fantastic actors over the years, and
one learns from seeing their performances
. And one enjoys working with the contemporary lot," Shahid said in a statement.
Shahid will perform for the first time after he embraced fatherhood at the Lux Golden Rose Awards, scheduled to be held at Reliance Studios, Film City Mumbai on Saturday.
The first edition of the awards recognises beauty, style and elegance of iconic Bollywood actors. It will be hosted by Shah Rukh Khan, Arjun Kapoor and Karan Johar.
Shahid says he is excited about the concept.
"The idea is to show how the leading man of Hindi cinema has evolved and how his way of wooing women and romancing women has changed over the years. I think it is going to be something very new and different, that I haven't done before," he added.
Shahid will soon be seen in Vishal Bhardwaj's
Rangoon
and Sanjay Leela Bhansali's upcoming magnum opus
Padmavati
.
(Except for the headline, this story has not been edited by NDTV staff and is published from a syndicated feed.)