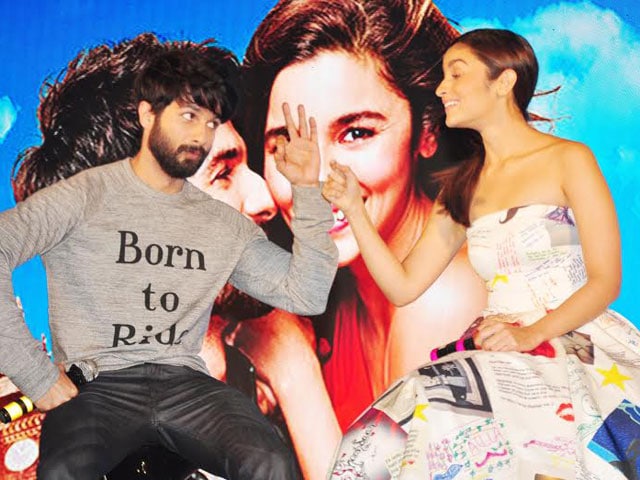 Mumbai:
Bollywood actor Shahid Kapoor said that there is nothing that Alia Bhatt does not know as she has the experience of a 65-year old now.
Shahid and Alia will soon be seen in Vikas Bahl's film
Shaandaar
.
"Alia Bhatt is all of 22 years old with the experience of a 65-year old, so there's nothing that she doesn't know. She has a
Shaandaar
point of view to everything and therefore she knows the answers to everything. So you can ask her anything. She took the whole 'I don't know' thing very seriously and now she knows everything about everything. She covered it up in one year," said Shahid.
Alia had infamously become a butt of jokes when she had mentioned former Maharashtra chief minister Prithviraj Chavan as the President of India on filmmaker Karan Johar's talk show. The actress also featured in a funny video where she was seen working on her general knowledge and eventually failing at that. (Also Read:
Alia Bhatt Finds Jokes About Her General Knowledge Funny
)
"As you can see, she (Alia) already has questions which she's ready to answer. So be quick, otherwise she'll ask herself questions, answer them herself and leave," added Shahid.
Shahid also said that Alia has done better films than him. "She's done lesser films than me as it's been 12 years for me, please give me more respect. She has done better films than me, but I've done more films," said Shahid.
Shaandaar
is scheduled to release on October 22.