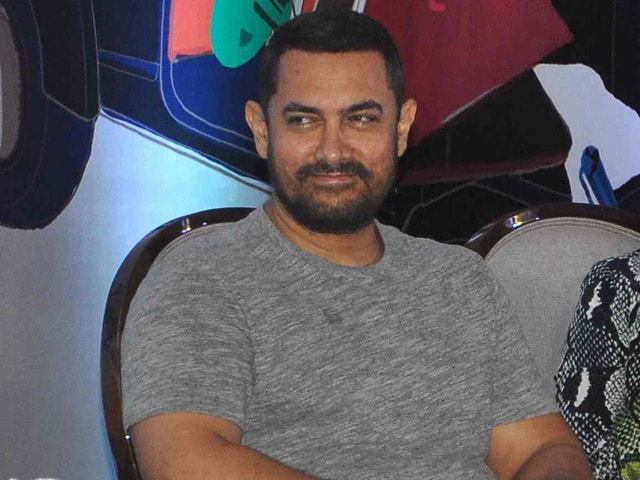 New Delhi:
At least twice in two months, Aamir Khan's weepiness has been the reason Twitter was doubling over in laughter. It appears that the 50-year-old actor couldn't sit through a movie without an XL-sized box of tissues to sob into. In August, he trended for two consecutive days with a raft of quips and jibes being made about him crying every time he watched nephew Imran's new film
Katti Batti
. Apparently, the joke wasn't lost on Aamir.
In an interview to
Hindustan Times
, Aamir said, "I read all the jokes. I was reading them and laughing. I don't remember the jokes now, but there were some really good ones. I quite enjoyed all the attention."
Katti Batti
director Nikhil Advani told NDTV last month, "It's a tearjerker. The last 22 minutes and I literally had to sit and hold the tissue box for Aamir. He has copious tears! And he was crying and crying and crying. And I was so happy. He sat with me 10 days in the edit and every day he would cry! Everyone would be like - '?' And he would be like, 'I can't help it
yaar
.'" Imran backed his director up: "Properly he cries! And the thing is, even later on. So he's watched the film, he's given us feedback, he's watching this section for the second or third time and he's..." *mimes wiping tears* (Also Read:
Aamir Khan Cried and Cried in Katti Batti. Twitter Found This Hilarious
)
Aamir agrees that
Katti Batti
is a tearjerker. "It's an extremely emotional and moving story about the beliefs one has in love and the extent to which one goes for those beliefs. It reminded me of moments from my own life. I am an obsessive kind of an emotional. I am a sucker for Mills & Boon stories. The film reminded me of moments that I have been through that were highly romantic, intense and obsessive," he told
Hindustan Times
.
Aamir's
Katti Batti
tears were made funnier by the fact that a month before, he had cried so much through an Eid screening of colleague Salman Khan's
Bajrangi Bhaijaan
that when he exited the cinema he was photographed wiping his face with a hand towel. Brown towel. Much mirth on social media.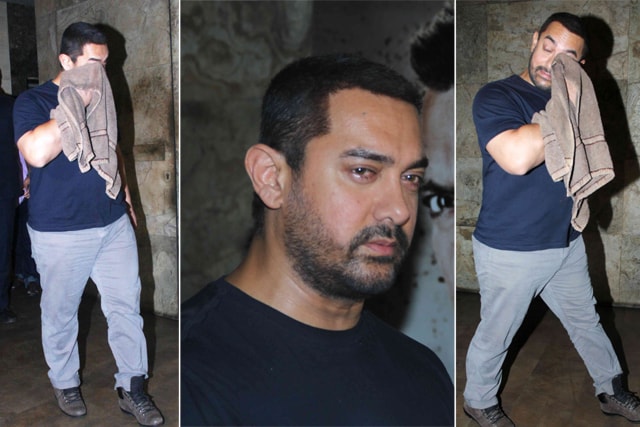 Aamir now claims that he shouldn't be held responsible for the towel. "When I started watching the film, I didn't have a towel or anything. But I got very emotional in the second half, so I asked my boy to get me something, and he got me that," he told
Hindustan Times
. (Also Read:
Salman Khan Made a Little Girl and a Grown Man Cry
)
The actor was speaking from Amritsar, en route Ludhiana where he will begin filming his new movie
Dangal
. He plays wrestler Mahavir Phogat, father of celebrated female wrestlers Geeta and Babita, and has put on an incredible 28 kilos for the role, now weighing an uncomfortable 95 kgs. (Also Read:
Aamir Khan's 95 Dangal Kilos Are Giving Him Real Trouble
)
Dangal
, Aamir's first film since 2014 blockbuster
PK
, begins shooting next week and releases next year.