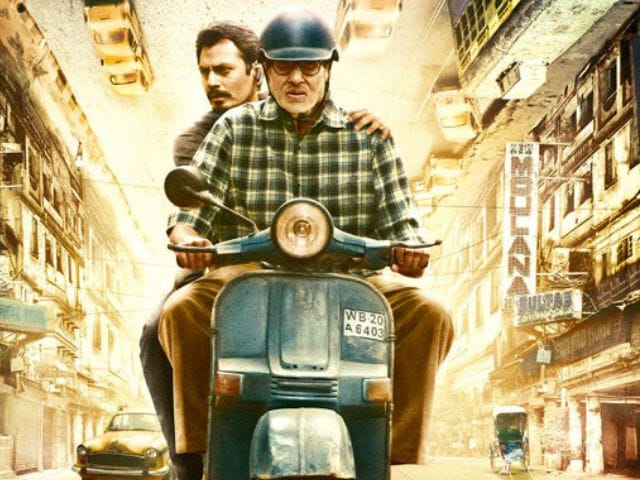 Highlights
In Te3n, Big B seeks the truth behind his granddaughter's disappearance
Nawazuddin plays a priest while Vidya Balan is the investigating officer
The film is directed by Ribhu Dasgupta and will release on June 10
New Delhi:
A search has been launched on the streets of Kolkata, again. One of the people
searching is Vidya Balan
, again.
No, it's not
Kahaani 2
but yes, it is a Sujoy Ghosh film - this time, he produces Te3n, the trailer of which is now out.
Te3n
is the story of a quest, actually three quests that converge. Amitabh Bachchan plays a
grandfather in search of his granddaughter
who was abducted eight years ago, Nawazuddin Siddiqui is a priest in search of redemption and Vidya, the investigating officer on the case, seeks justice.
The trailer begins with Big B listening to his granddaughter Angela Roy's voice on a cassette and following up with police officials on her whereabouts. It has been eight years since she disappeared and John Biswas,Big B's character, has not given up.
He turns to Sarita Sarkar, the cop played by Vidya, who has apparently hit a dead-end in the investigation. Finally, he hopes for assistance from Father Martin Das, who is burdened by his own guilt and is therefore helpless himself.
But history repeats itself and another child is abducted. The
Te3n
re-launch their investigation.
Here's your clue:
The film is directed by Ribhu Dasgupta and will hit the screens on June 10.