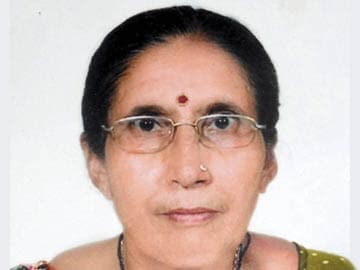 Guwahati:
In a personal attack on the BJP prime ministerial candidate,
Narendra Modi
, Assam Chief Minister Tarun Gogoi on Sunday demanded a Bharat Ratna for Jashodaben, wife of Narendra Modi, calling her "a symbol of sacrifice and pain". (
In poll affidavit, Narendra Modi says Jashodaben is his wife
)
"In the next 10 days, I am going to write recommending Jashodaben for the 'Bharat Ratna'. I must salute her hundred times. She is a symbol of great Indian womanhood and a great lady," Mr Gogoi told a press conference in Guwahati. (
Jashodaben, named by Narendra Modi as his wife, prays for him to become PM
)
"She is a symbol of sacrifice and pain, not only in India but the entire world," he said.
Mr Gogoi also added, "She should actually receive Noble Prize for her silent suffering and perhaps nobody in the country having realised her pain." (
Elections: full coverage
)
"Jashodaben is the real sanyasin. Modi claims that he is a sanyasi, but in reality he is a saffron man to capture power. He is a kind of 'American sanyasi'. He only knows about the Chief Minister's post. What kind of man is (now) going to be the Prime Minister of India?" Mr Gogoi asked. (
Battle 2014: Track Live Updates
)
While filing his nomination papers for the Vadodara Lok Sabha seat in Gujarat, Mr Modi had for the first time mentioned his spouse's name as Jashodaben under that column. Turning to Assam's illegal migration issue, which was mentioned in BJP manifesto, Mr Gogoi said, "In Assam, population grew by 15.35 per cent between 2001 and 2011 as per the census report. But around the same time, Gujarat's population grew by 19.12 per cent. So what does it mean?"